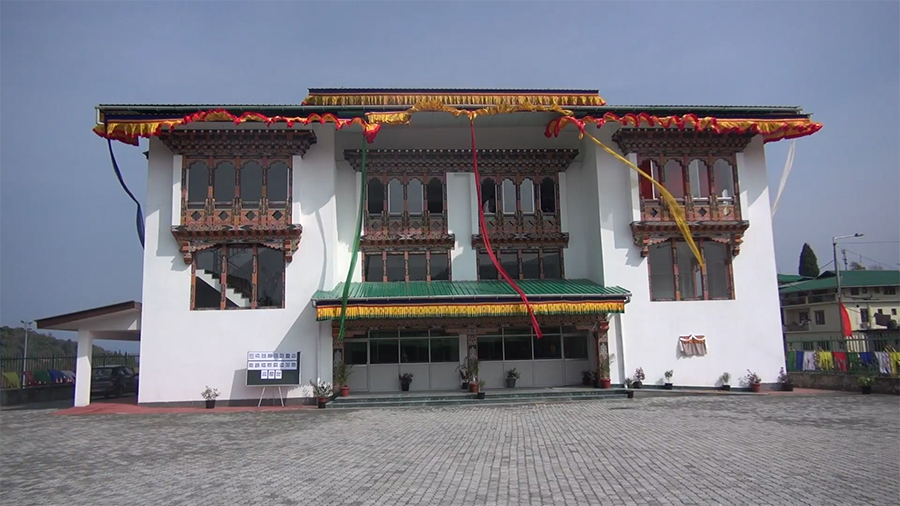 People in Tsirang can now renew vehicle documents, apply for learner's licenses, pay penalties for violations of traffic rules and book public transport bus tickets from the same location. The base office for the Bhutan Construction and Transport Authority, formerly called the RSTA and a bus terminal were inaugurated yesterday at Damphu town. Earlier, the authority provided vehicle-related services from a semi-permanent structure but passengers had to book bus tickets from a few shops in the town.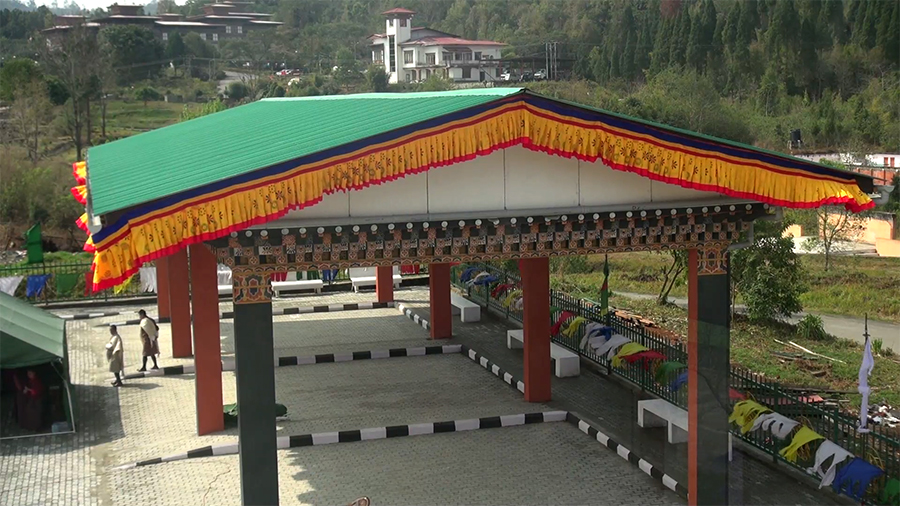 The three-storied base office is constructed in the same location as the previous one. Besides the authority's office and ticket counters, the structure will also have a luggage room and a traffic police office.
The terminal can accommodate six buses. The facility also has a space to conduct a driving test.
"In 2007 and 2012, I was serving as the District Agriculture Officer of Tsirang Dzongkhag. Then this place housed a four-room with a semi-permanent structure; a shabby RSTA office. The bus terminal looked dusty, muddy and unorganised," said Sonam, Tsirang Dzongda.
"Passengers had a tough time finding ticket counters in absence of a proper bus terminal. But now passengers can book tickets from the designated counters. It was also a problem for passengers to load their luggage, especially during summer without a bus terminal. Now the problem is solved," said Thinley Wangchuk, the Proprietor of JD Transport.
The area also has proper taxi parking.
"The taxi parking is very convenient now since it is located just near the bus terminal. It is also very spacious and organized unlike in the past. We will keep the area clean," said Thubchen Dorji, Taxi Drivers' Representative.
The Government of India financed the project worth Nu 35 M through the Small Development Project. The district completed 19 different projects across the 12 gewogs in the current Five Year Plan through the Small Development Project scheme.
"The government of India is proud to partner with Bhutan in 524 such projects spread across Bhutan in the 12th Five Year Plan. Bhutan and India share an extraordinary friendship and cooperation that are deeply rooted in history, culture, a shared value and aspiration," said Ashish U Kolhe, Second Secretary of the Indian Embassy.
Today, around seven public transport buses move between Tsirang and different parts of the country.
Pema Tshewang, Tsirang
Edited by Kipchu