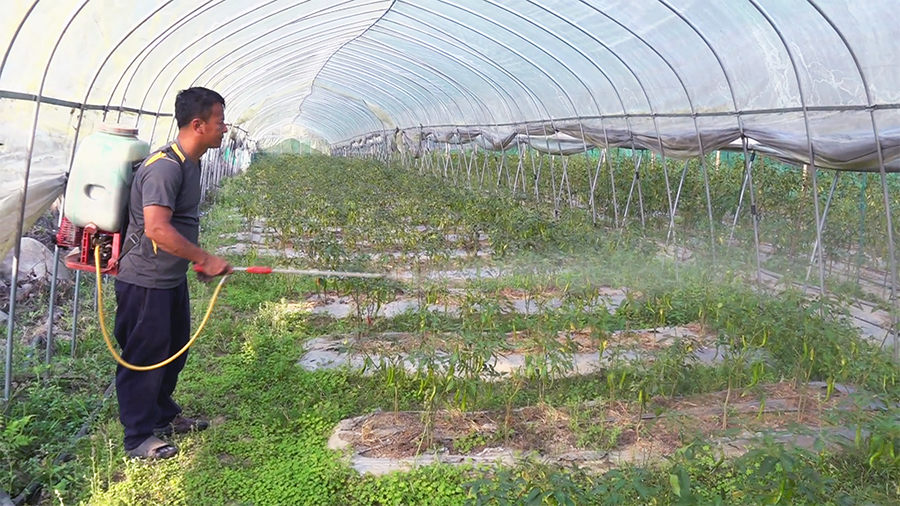 Following the re-opening of the border gates in September last year, many farmers in Samdup Jongkhar discontinued growing winter chilli on a commercial scale.  However, one farmer from Langchenphu Gewog continues the practice and is earning a good income. The farmers in Samdrup Jongkhar started cultivating chilli on mass in winter during the pandemic to meet local demand.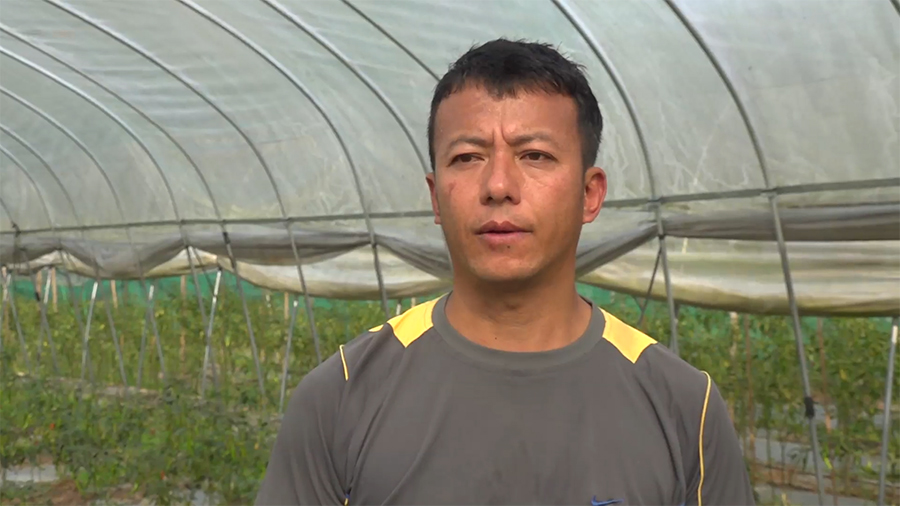 Tu Tu Rai, 41, in Langchenphu Gewog is the lone farmer in Samdrup Jongkhar growing winter chilli on a commercial scale. He cultivated the spice on 50 decimals of land this season.
"I cultivated chilli in October last year and earned about Nu 70,000 till now this season. I can continue harvesting till August, so I am expecting to make about Nu 200,000 by the end of the season," said Tu Tu Rai.
Encouraged by the bountiful harvest and the income from the sale of chilli, Tu Tu Rai wants to produce the spice throughout the year. He has also cultivated chilli for summer in another area.
And it is not just about increasing production to make money. Tu Tu Rai wants to ensure that he is able to grow the spice organically for his buyers. He plans to make bio pesticides using cow urine and sugar cane jaggery.
The bio-pesticide will keep the spice free of pests and diseases.
Besides growing chilli Tu Tu Rai has a piggery farm and a fishery. The Agriculture officials in Samdrup Jongkhar regards Tu Tu Rai as one of the lead farmers in the district practicing both agriculture and livestock farming.
"If vegetables do not grow well, I can bank on fishery. Likewise, if fishery business does not go well I can earn from the piggery. And if all goes well I can earn a good income," said Tu Tu Rai.
Tu Tu Rai says all the hard works he put into farming is paying him well. He earns about Nu 400,000 in a year from farming.
Kinley Wangchuk, Samdrup Jongkhar
Edited by Phub Gyem