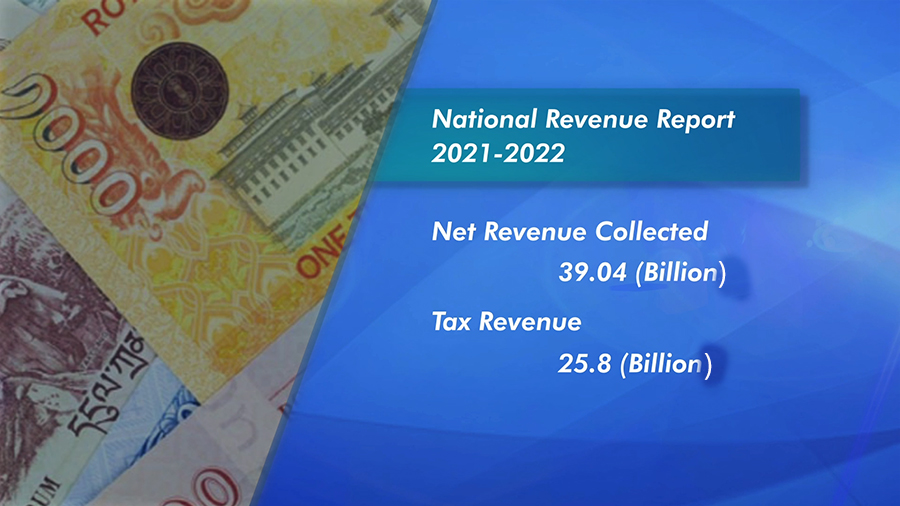 The country's gross domestic revenue grew by almost 9% in the last financial year compared to the previous year. This is according to the recently published National Revenue Report. Over Nu 39bn was added to the government's coffer. The increase is attributed to the resumption of economic activities after the COVID pandemic.
Of the total revenue collected, almost Nu 26bn came from taxes. This is an increase by over 25% compared to the previous financial year.
The increase was attributed to the increase in remittances of Tax Deducted at Source (TDS) and declarations at check posts among others. The increase of Corporate Income Tax (CIT) from ferrosilicon companies due to the increase in price of ferrosilicon in the market also contributed to the increase.
Taxes on property, goods and services, international trade and transactions among others amounted to more than Nu 12bn.
Other revenue consisting of property income and social contributions contributed more than Nu 11bn  to the total revenue.
Sales of goods and services, and administrative fees and charges contributed just over Nu 1bn. It was an increase of 15% compared to the previous fiscal year.
Capital revenue from government agencies contributed more than Nu 420 M to the net revenue. This was more than 400% increase compared to the fiscal year 2020-2021. This was primarily attributed to the increase in bid value of dolomite and gypsum mines.
Chenga Dawa
Edited by Kipchu