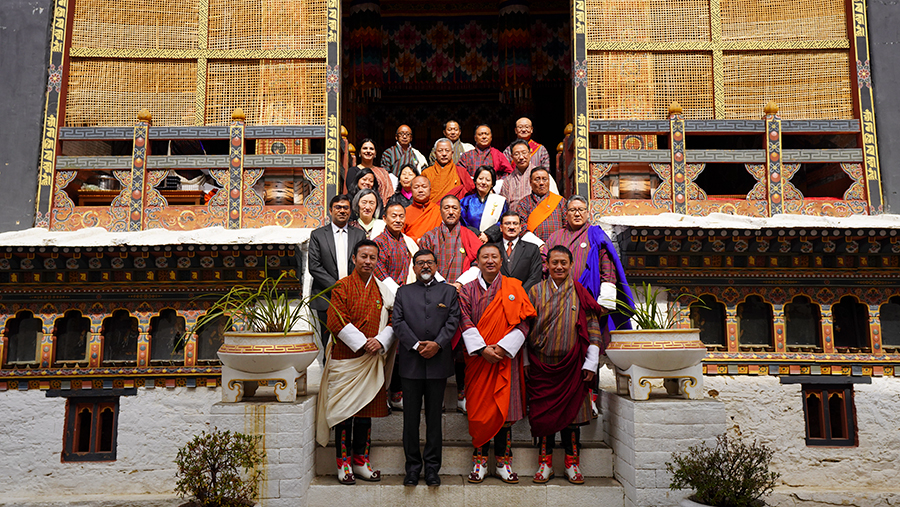 As a longstanding and committed development partner of Bhutan, the Government of India (GoI) has extended grant assistance of Nu 2bn for the Gyalsung Infra Project. During a special ceremony to mark the GoI's support for the Gyalsung Infra Project, the Ambassador of India to Bhutan, Sudhakar Dalela, presented the first tranche of grant assistance of Nu 1bn to the Project Director of Gyalsung Infra at the Semtokha Dzong this morning.
The first tranche of the grant will be used for the DeSuung for Gyalsung (DFG) programme as a special India-Bhutan Friendship Project. The DFG seeks to engage about 11,000 DeSuups in the Gyalsung infrastructure construction project through a hybrid skilling and on-the-job training program over the next two years.
Gyalsung is an important national initiative envisioned by His Majesty The King to build a strong foundation for the future of Bhutan. Its main objective is to build the capabilities of Bhutan's youth, enabling them to participate in the process of nation-building and empowering them to realize their potential as competent and productive citizens in service of the Tsawa Sum.
Gyalsung has been designed as a 1-year integrated training program, which includes three months of Basic Military Training followed by eight months of technical skills training in ICT, construction, agriculture, and community security. About 13,000 boys and girls will participate annually in national service training in the five Gyalsung Academies currently being built by Gyalsung Infra.
The grant assistance of the Nu 2bn is in addition to GoI's commitment of plan assistance of Nu 50bn to the Royal Government. This support will ensure that regular bilateral development programs of the Royal Government are not impacted.
Devika Pradhan