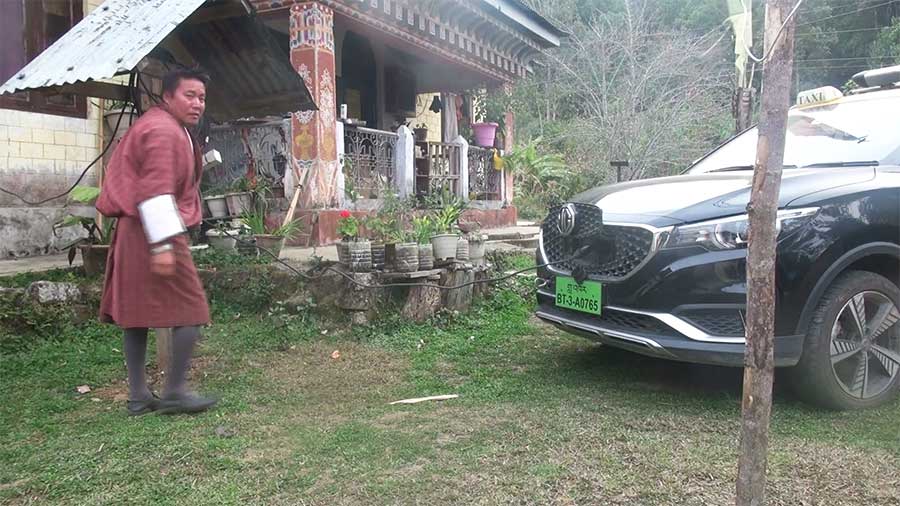 Electric vehicle (EV) taxi drivers in Tsirang are challenged with the absence of a designated quick charging station in the district. Electric cab drivers say the completion of the ongoing construction of the charging station in Damphu would help them resolve the problem. However, they say works are not progressing as they expected. They also say their business has been affected badly in absence of a charging facility.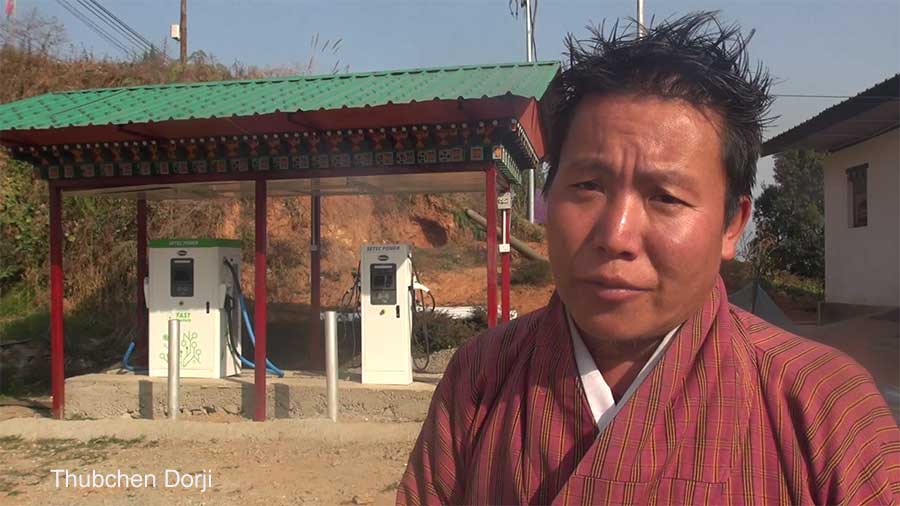 Thubchen Dorji is probably the first one to own an electric vehicle in the district. He is also the representative of the Taxi Tshogpa or community in Tsirang. He bought his cab towards the end of last year. Since then he has been charging his taxi from his mini charger installed at home. But he says, it is time-consuming claiming it takes around 17 hours just to reach 10 per cent of the battery level. "Even after charging the whole night, it is not getting fully charged. And as a result, I cannot work the next day. If this ongoing quick charging station construction works could complete soon, it would take only half an hour to charge the battery to over 80 per cent."
At 5:30 in the evening, normally too early to call it a day for cabbies but Thubchen and one of his friends who also own an EV taxi are leaving home early to charge their cabbies for the next day.
"We charge the battery at home but it doesn't last much. As a result, we have to return home early to recharge the battery. It is very inconvenient for us since we have to repay a huge loan amount. I used to work till 10pm when I was driving the fuel-operated cab," said Dorji Wangdi, Thubchen's friend.

Similarly, the lack of a charging facility has challenged other electric vehicle taxi drivers visiting Tsirang to drop passengers. They have been relying on private electric sockets from restaurants and shops on request.
Kelzang Jamtsho, who ferries passengers within various districts in his EV taxi says driving EVs in districts without quick charging stations like in Tsirang has become troublesome for them. "If we have acquaintances where we can charge our cabs, we are spared of the charging fees but with strangers, we have to pay."
"People think that charging electric vehicles from their sockets would incur them heavy electric bill, so they don't let us charge our cars. This is not true actually but because people deny our requests, I as the representative of the Taxi Tshogpa here, I have to look for electric sockets to help my fellow drivers recharge their batteries. The charging station construction works could have completed within two months but it has been dragging on for almost a year now. I don't know who is responsible for the delay," Thubchen added.
Meanwhile, the contractor over a telephone interview told BBS that he has completed all the works which are in the contract agreement except blacktopping the area. The contractor said blacktopping works will be carried out in the coming days.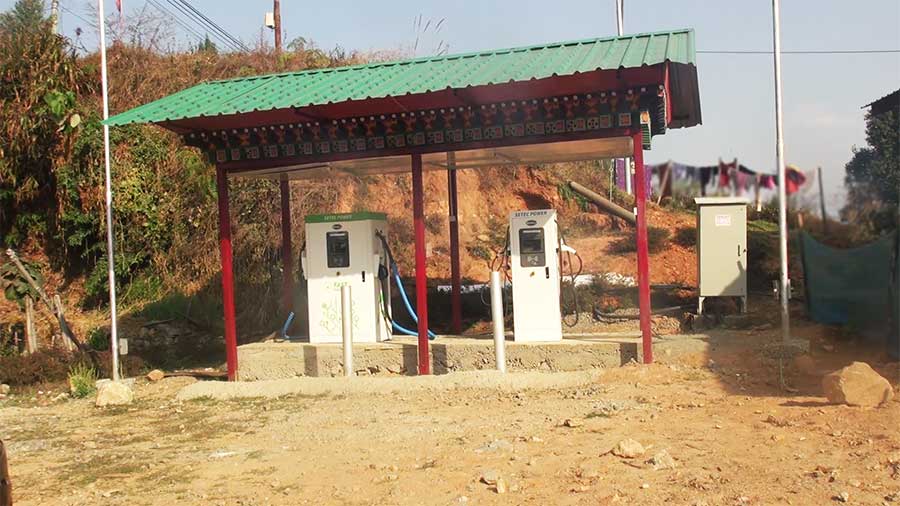 The new charging station is expected to have two charging points.
Similarly, an official from the Bhutan Construction and Transport Authority in a call interview said that the contractor has completed all the works. The official said the remaining electrification-related works will be completed soon to make the charging station available for users. However, BBS couldn't get further information from the authority about the project.
Tsirang currently has four electric vehicle taxis.
Pema Tshewang, Tsirang
Edited by Kipchu