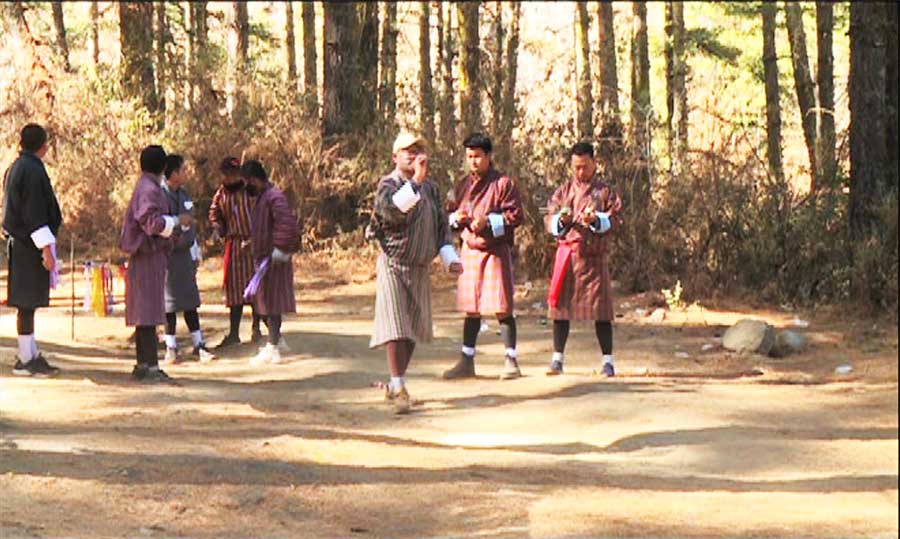 Playing khuru, Bhutan's traditional sport is easy and inexpensive, unlike archery. You get a pair of darts, and a target to aim at and it's a game. Khuru is as popular as archery and is played across the country on holidays and occasions. However, lack of designated playgrounds has khuru enthusiasts making any open spaces their playground.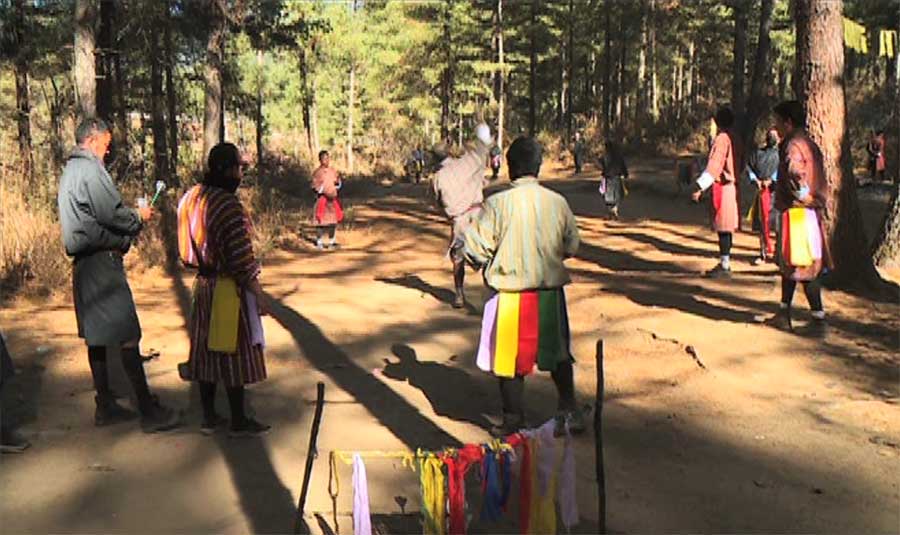 Unlike archery, which requires spending thousands of Ngultrum to buy a bow and arrow, khuru can be carved out of hardwood and often made at home.
There are no restrictions on the weight or size of the dart and anyone can play the game.
"If they could make playgrounds it will immensely benefit us and for players like us, it would be convenient. When there are a lot of players, we do not get the playground sometimes. So, we have to go elsewhere," said Jamyang Tenzin, a Khuru enthusiast.
"Although there are many places to play khuru, there are not many like archery grounds. If there are khuru playgrounds like the ones for archery it will be convenient for us. Many people take interest in khuru," said Tashi Wangchuk, another Khuru enthusiast.
The khuru enthusiasts are also calling for the Bhutan Indeginious Games and Sports Association to introduce a standard distance between the two targets.
"In our country, there are many people who are interested to play khuru. I am also interested. Every Sunday I play Khuru. There are playgrounds everywhere but the measurements between the two targets are different in different places. When the distance between some playgrounds is short and some long, we are unable to play as usual,'' said Dorji Gyeltshen.
The Bhutan Indigenous Games and Sports Association say the association is constructing a khuru playground in Changbangdu in Thimphu. The playground will offer other traditional games and sports as well.
''The centre will have men's and women's khuru playgrounds. Not only that we will have other games such as sogsum and jigdum. We have started construction in the area to serve as a centre to host tournaments,'' said Tshewang Namgyal.
The technical officer added that after completing the construction, it will serve as the National Traditional Sports Centre.
According to the Bhutan Indigenous Games and Sports Association, the distance between two targets for men is 35 metres and for women is 27 metres.
Karma Wangdi
Edited by Sherub Dorji