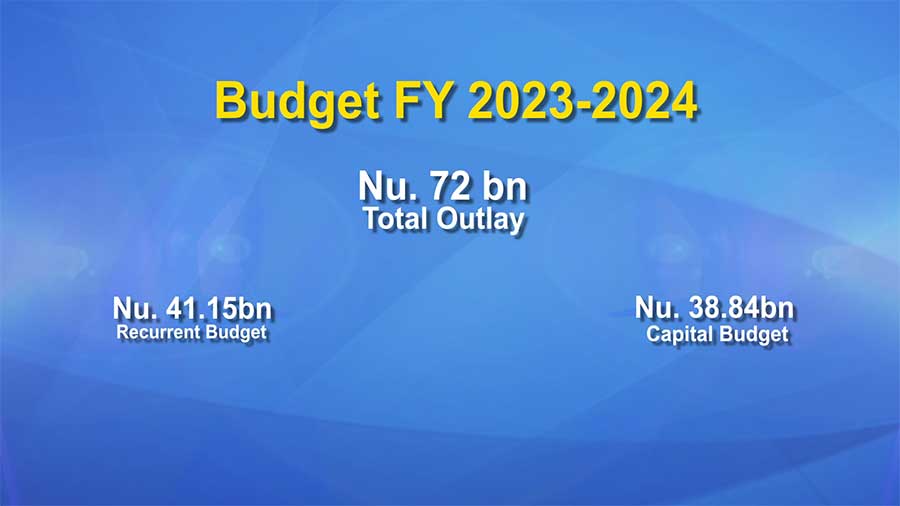 The finance ministry is estimating a budget outlay of Nu 72bn for the fiscal year 2023 – 2024. Of the total estimated budget, Nu 41bn will be used for recurrent expenses and the rest will be used as capital budget.
The financial resources available for the next fiscal year is Nu 53.05bn. Domestic revenue makes up Nu 43.23bn of the available financial resources, while Nu 9.8bn is coming from grants.
The fiscal deficit stands at Nu 18.94bn and it needs to be borrowed from external and domestic sources.
The finance ministry in a notification said the country's economy is expected to grow at an average of five per cent in the medium term. The expected growth is attributed to recovery in services, manufacturing, and hydropower sectors.
 According to the ministry, with the phasing out of pandemic related measures, the fiscal deficit is expected to be moderate.
The notification also states that import and export deficit and declining foreign currency reserve is expected to improve amid rising hydropower exports. Hydropower export is also expected to double in the medium-term.  
However, growth will be slow in the near-term due to the pandemic and geo-political tensions. Threats from recession in the global economy, increasing food and energy prices, and reduced tourism revenue are a risk in the medium term.
Tshering Deki
Edited by Sherub Dorji