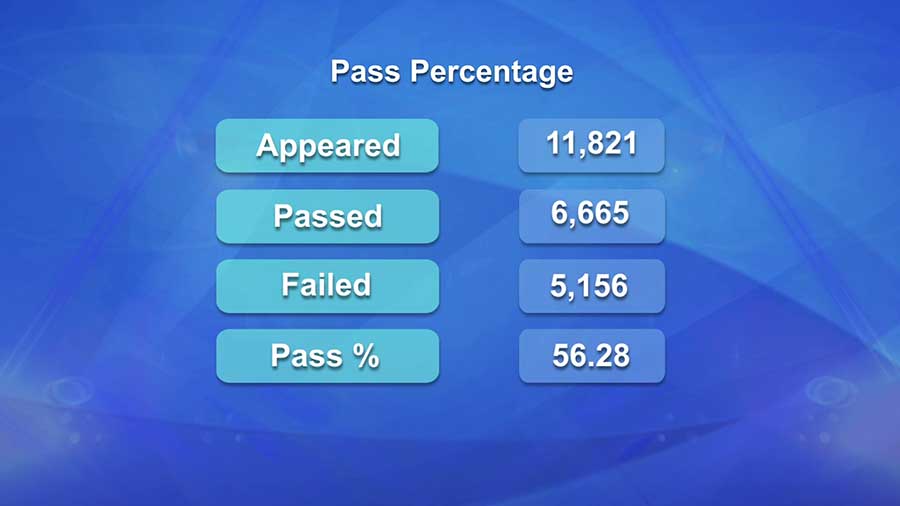 Nearly half of the class eight students did not perform well in the board exams held last year. The overall pass percentage stood at 56.38 per cent. This, the Ministry of Education and Skills Development say could be attributed to the learning loss during the pandemic and the introduction of competency-based question papers among others.
From over 11,800 class VIII students who appeared for the board examination, more than 5,000 failed last year.
"We were able to attribute this probably to three factors. The first one is this cohort of students who sat for the exams last year, they were in class VI in 2020. And as all of us know, schools could not be operated in 2020 because of the pandemic. So, in 2020, what happened to this cohort of students when they were in class VI was they were promoted to the next grade without the exams. So, there were a lot of learning losses, there was no assessment, and they were promoted. So, one reason probably is because of learning loss they suffered," said Karma Galay, the Director General of the Department of School Education.
Moving away from rote learning, the ministry beginning last year introduced competency-based question papers which focus more on the application of the concepts taught in classes.
In addition, the student assessment system was also changed which according to the ministry could have attributed to the low performance.
"Previously, the practice was that if you get a 40 per cent average of these two scores, the kids were passing. And we were observing that maybe because it was easy to get 40 per cent when you were averaging it out, not many seemed to be taking seriously their studies. So, beginning last year, what we did was we said that students have to pass and secure 40 per cent in both in continuous assessment and also 40 per cent in the written examination," added the Director General.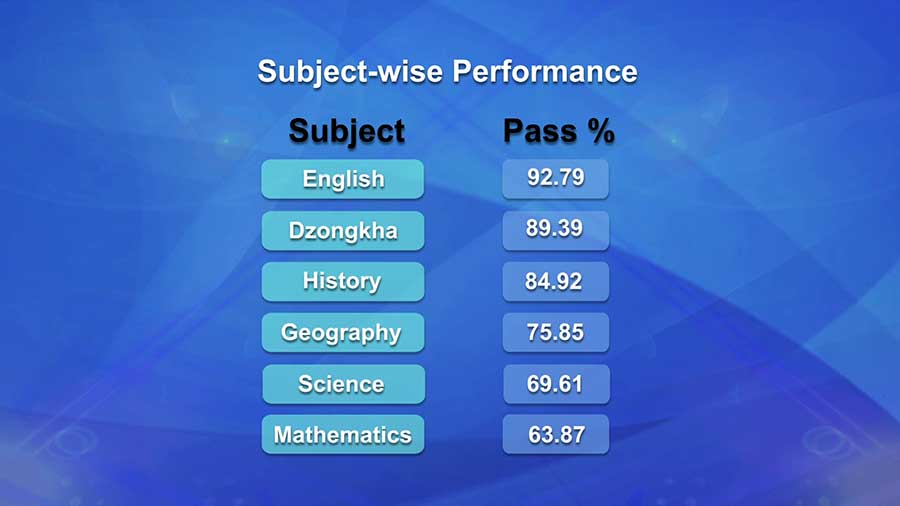 According to the data from the ministry, students performed better in English subject with a pass percentage of more than 92 per cent. And the lowest was in Mathematics with just around 63 per cent.
The ministry reinstated the class VIII board exam last year after almost 16 years. According to the ministry, the decision was in line with the education reform initiative, approved by the Education Reform Steering Committee.
Karma Samten Wangda
Edited by Sonam Pem