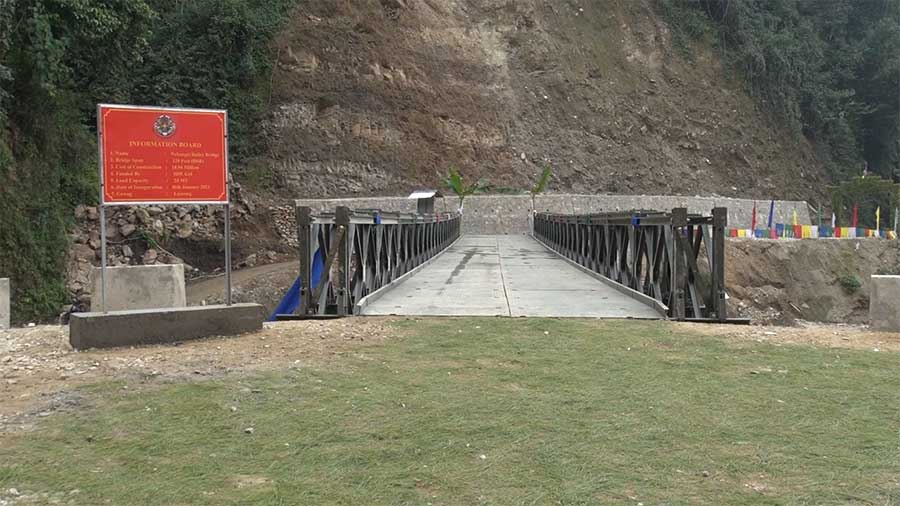 Residents of Lumang Gewog in Trashigang are rejoicing over the completion of a motorable bridge over the Nekangri stream. The new bridge is expected to bring an end to woes faced by the people while travelling outside their Gewog. Normally, the Nekangri stream, which separates the villages from the highway, swells in summer making it impossible to cross.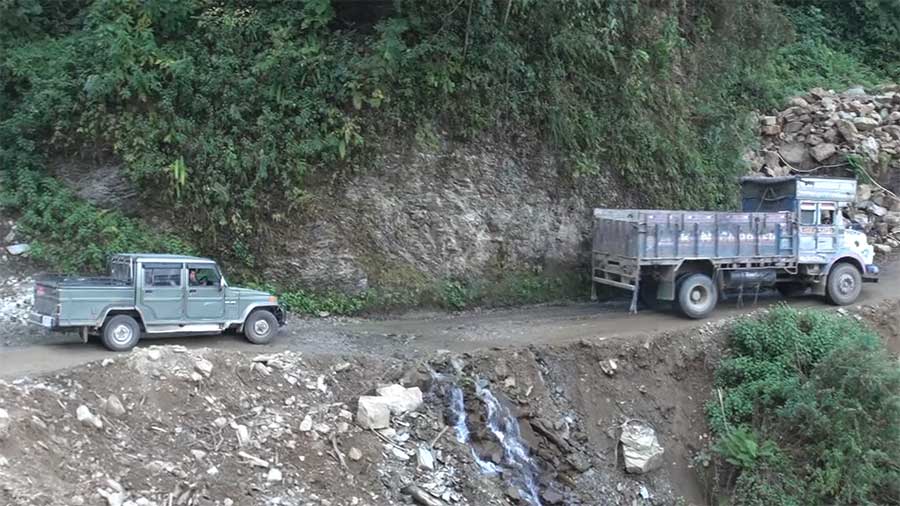 The Nekangri stream remains dry and small in the winter and crossing it is easy for both vehicles and people on foot. But come summer, the stream swells up to sizes nearly impossible to cross even for larger vehicles.
Residents say that sometimes there are even flash floods and the road remains closed for several days.
"We often receive calls from the people about the road getting blocked, and seek immediate help, and then they ask us how long it will take for the problem to be solved. But hereafter I don't think the public face this problem thanks to the bridge," said Kinzang Choden, the Tshogpa for Kharphu-Kurchhiloo Chiwog under Lumang Gewog.
"Being a driver, it's difficult, especially during the night. When there is rain, there are flash floods and we are left stuck," said Namgay Wangchuk.
"Our people travel frequently to the Gewog office for official work but the road often gets cut off because of this stream. So, we would use an alternative road, but it takes more time to reach our destination," said the Riserbu-Tsangpo Tshogpa, Jigme.
Besides the residents of the six chiwogs of Lumang, the road is also often used by people from Nanong Gewog of Pema Gatshel to visit Wamrong for shopping and medical service.
There are close to 1,000 households in Lumang Gewog.
The construction of the 120-foot-bailey bridge started in May last year and finished earlier this month.
It was constructed at a cost of almost Nu 20 M.
Sonam Darjay, Trashigang
Edited by Yeshi Gyaltshen