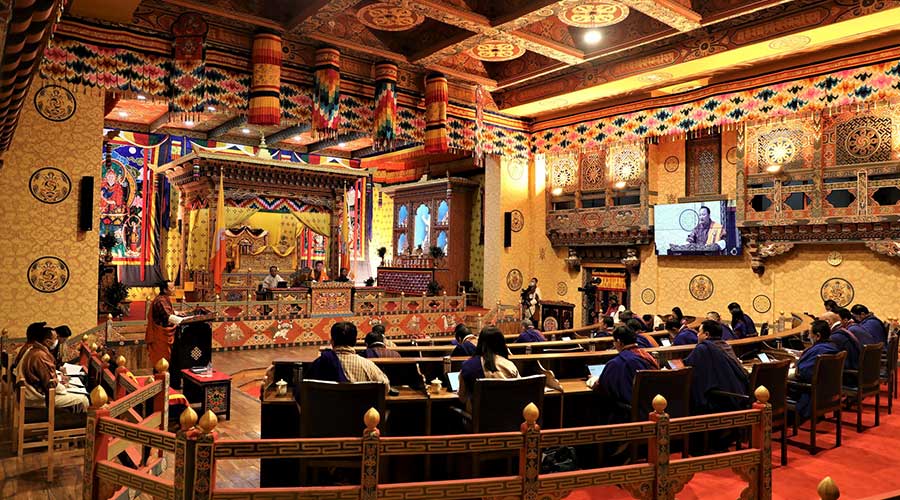 Deliberating on the Property Tax Bill 2022 in the National Council, the majority of the members raised concerns about the 0.1 per cent tax rate on the taxable land value which the National Assembly endorsed last week. The members suggested reducing the rate. The Finance Minister introduced the bill in the house today.
Presenting the Property Tax Bill of Bhutan 2022, Finance Minister Namgay Tshering said the bill will resolve several ambiguities and biases of the Taxation Policy 1992, which is being followed even today for property taxes.
"As per the taxation policy 1992, we have been collecting property taxes based on an area basis rather than value-based taxation. It is not a fair system," said the Finance Minister.
Despite this, a few members said the 0.1 per cent property tax rate is a little high for now.
"Many land and property owners are saying that the 0.1 per cent property tax is a little too high for now. They rather suggested keeping the property tax rate at 0.075 per cent at least for the initial stages," said Lhatu, Trashigang MP.
The Finance Minister, however, said that the proposed property tax rate of 0.1 per cent is not only the lowest in the region but also in the world.
"As per our research, our property tax rate of 0.1 per cent is the lowest in the world. For a well-developing country, they have about 5 per cent as property tax."
Besides, members shared their concerns over the building tax payable on Protected Traditional Houses in urban centres, vacant land surcharge tax, concessions and consequences of non-payment of land tax among others.
"For those who have traditional houses in urban centres, I feel they should not be levied with property tax. Rather they should be given some remittance for their service," said Ugyen Tshering Paro MP.
"Not all lands can be utilised. I hope the government has thought about it. Seems all lands have to be utilised and cannot remain empty but we should also see if the land owners can build a house on it or not," said Phuntsho Rapten, Eminent Member.
The house will continue deliberations on the bill tomorrow.
Passang Dorji, BBS
Edited by Sonam Pem