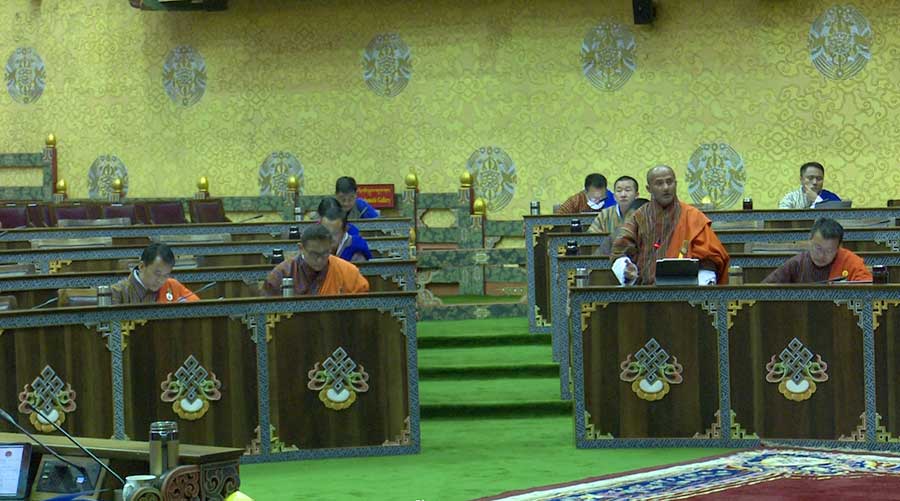 Against the backdrop of rising prices for goods in the market, the economic affairs minister was quizzed on the ministry's plan to control the price. The minister said people should limit their expenditures on unnecessary goods and focus on necessities only. The Khar-Yurung's Member of Parliament raised the concern during the question hour session in the National Assembly today.
The ongoing discussion about pay hikes and taxes in the parliament reportedly increased the prices of commodities in the market. According to Khar-Yurung MP Tshering Choden, this has made lives hard for many people depending on a fixed pay cheque. She says this is also one of the reasons youth are leaving the country.
Responding to this, the economic affairs minister said there is not much price hike for essentials although non-essential goods are becoming expensive. The minister said people should avoid buying non-essential goods to see through the difficult times.
"The measure is in the hands of individuals. During inflationary times, individuals should buy only essential items like food and clothing," said Economic Affairs Minister Loknath Sharma.
The minister also hinted at preparing for possible recessions the country is heading to. He said saving money during the inflationary period will help cope with the recession.
Ngawang Tenzin
Edited by Sonam