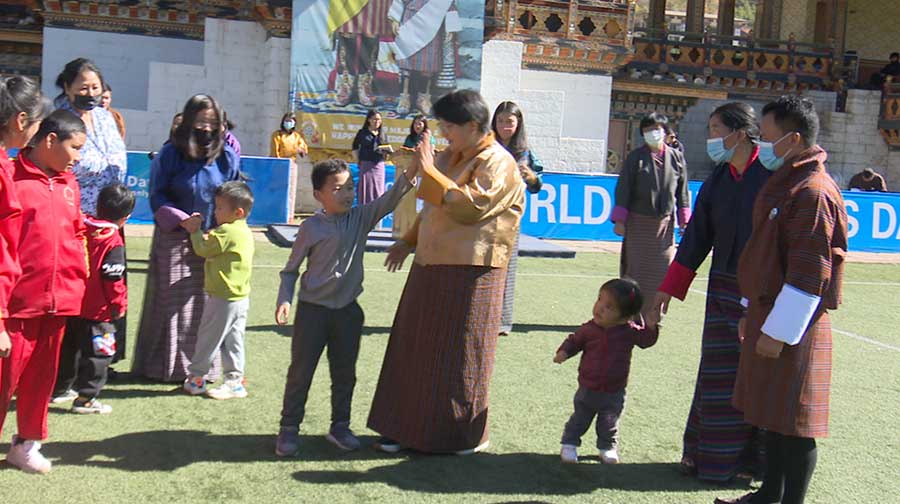 The government will be rolling out an anti-bullying campaign in schools across the country from next year. This is to end violence against children. Health Minister Dechen Wangmo who is also the Vice Chairperson of the National Commission for Women and Children (NCWC) said this during the World Children's day celebration in Thimphu yesterday.
Health Minister said violence at home and school, and violence through abuse and trafficking will be looked upon comprehensively.
As per reports with the NCWC, RENEW and Nazhoen Lamtoen, on average, at least one child or a young person below 24 years reported either sexual, physical or emotional violence every 42 hours from 2018 until now.
According to the Health Minister, the campaign will allow agencies to know the extent of the issue with the streamlining of the reporting format. It will also allow agencies to provide the required interventions to both bullies and the ones who are being bullied.
"Within NCWC, there are policies, standards and strategies against children starting at home. We need to change the mindset and behaviour of the parents. This is where we would require equal partnership from the parents. Government alone or sector or institution alone cannot do a job. We have to be together as a team to end violence," said the Health Minister.
She added that the country has a good framework in place to protect the children's well-being.
"In Bhutan, we are truly blessed with Her Majesty The Gyaltsuen, who has initiated The Pema Center which is an apex body that looks after the children coming in conflict with the law and the society, and children who are in crisis to create a safe and conducive environment."
The responsibility to end the violence is not only the government's job but parents and society play an important role as well.
"Children need support from their parents and the government. It will be good for the children if the parents bring up the children without any form of violence," said Sonam Yeshey Choden, a student.
"As children, we cannot differentiate between good and bad, the parents should help take responsibility to help their children. They should motivate their children into doing something they like," said Kezang Jamtsho Lhendup, another student.
"The most important thing that we as a parent can do is advise them and teach them good things without using violence," said Rinchen Dema, a parent.
This year's World Children's Day was celebrated with the theme 'Eliminating Violence against children." Bhutan was also among the first countries to sign the Convention on the Rights of the Child in 1990.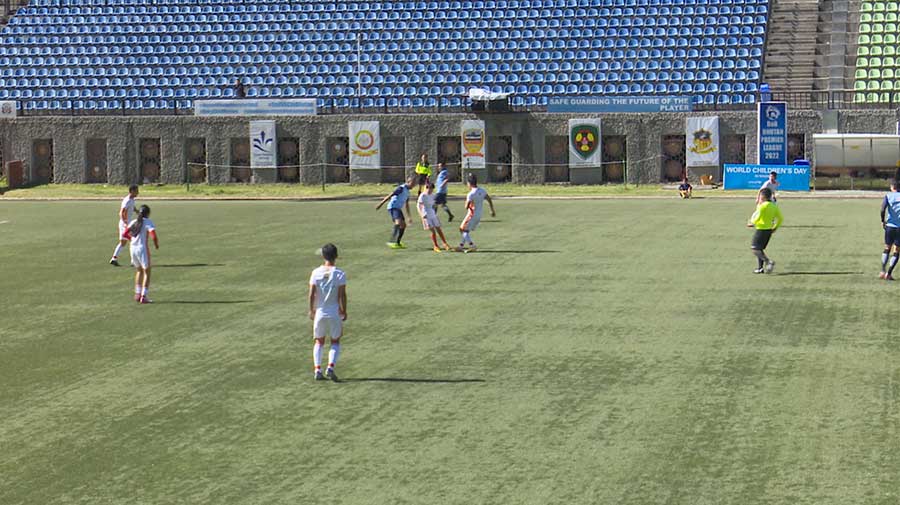 NCWC, Bhutan Football Federation and UNICEF Bhutan and partners celebrated the day with an exhibition match between a team of policymakers including the Prime Minister, officials, influencers, youth and children to advocate for ending violence against children.
Krishna Ghalley
Edited by Tshering Zam