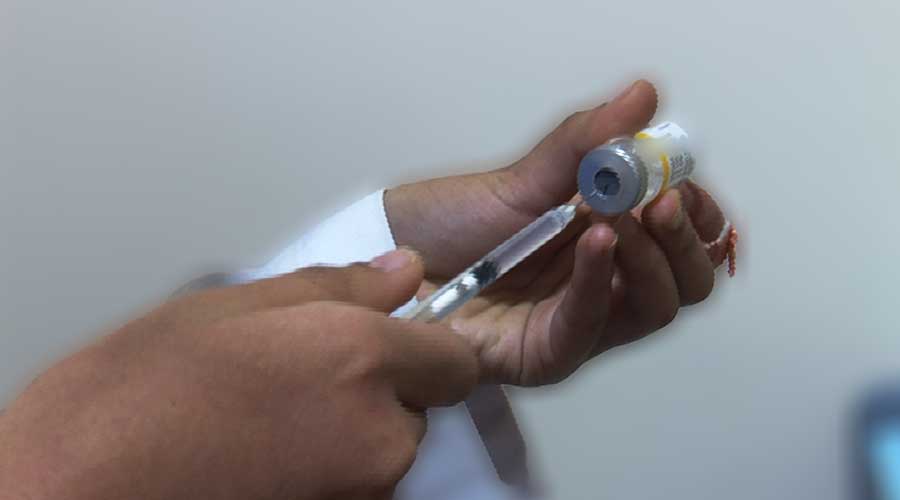 The country is seeing a surge in influenza cases following the lifting of the COVID restrictions. Some parts of the country have been reporting more than a hundred cases of acute respiratory infections every day. In light of this, the Health Ministry started administering flu shots to vulnerable populations beginning today.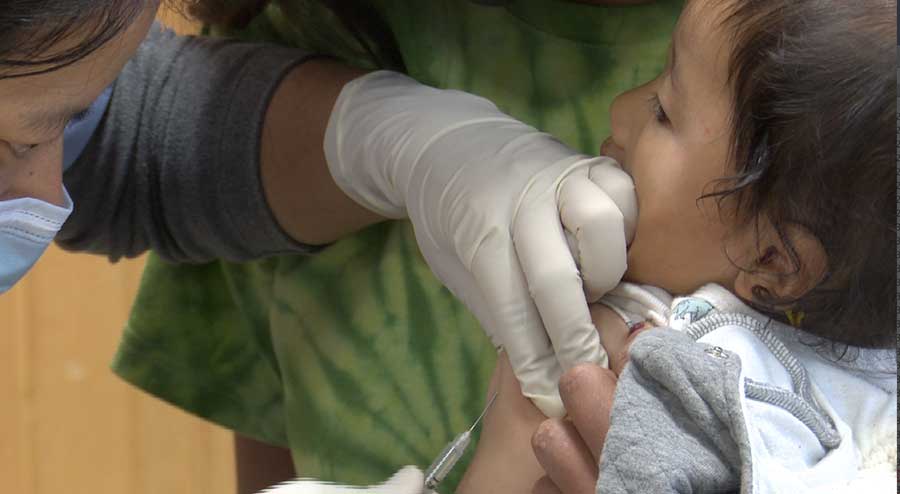 The Health Ministry rolled out the influenza vaccination programme in health centres across the country. In Thimphu, pregnant women, elderly people and children as young as nine months old got the flu shot at the Gyaltsuen Jetsun Pema Wangchuck Mother and Child Hospital.
The ministry has prioritized health workers as well due to the possibility of disruption in the health services and transmission of the virus to the patients. The National Referral Hospital vaccinated more than 200 health workers yesterday.
Lhamoidzingkha in Dagana reported 150 cases of acute respiratory infection on Saturday alone. Similarly, Punakha Central School in Punakha recorded more than 60 cases on Monday.
According to Health Minister Dechen Wangmo, the symptoms of influenza are similar to that of covid. Fever, sore throat, coughs, stuffy nose and body aches are some of them. The health minister says the outbreak of influenza after more than two years is because of the relaxation of covid restrictions like wearing face masks and washing hands.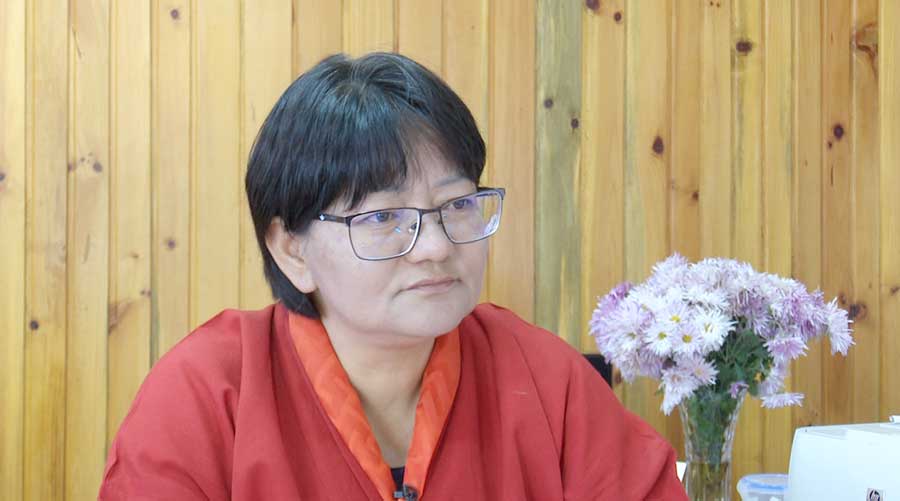 "Because of covid we had severe restrictions, mass gatherings were not allowed, people were asked to use masks, and we were diligently handwashing so I think these are the rationale behind few cases in the past two years. Now more importantly, as we reopen the country, we're almost resuming normalcy and that is where people have to be very, very mindful," said Lyonpo.
The minister says the general public should continue with the basic prevention practised during the COVID times to avoid getting infected.
"Simple things what public can do is a change in behaviour. One, when you're sick don't go to a gathering, because you're carrying the virus and then you're giving it to the rest of the people. Washing your hands frequently, if you're sick and if you feel it's getting worse, go to the nearest health facility to seek services."
Lyonpo also said taking a balanced diet and staying hydrated will reduce the vulnerability to influenza.
When asked whether the ministry will provide vaccination to the general population, Lyonpo said the virus will not cause severe health conditions apart from those in the vulnerable group. She added that the financial implications should also be assessed.
The ministry currently has 105,000 doses of the influenza vaccine.
The minister urges the people to get vaccinated, specifically those belonging to the vulnerable group, from the nearest health centres so they do not develop any complications during the influenza season.
Tshering Deki
Edited by Sonam