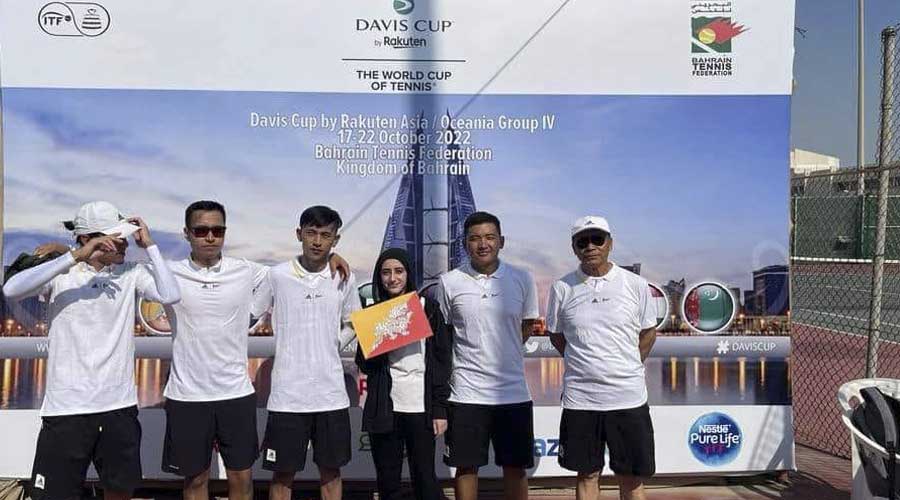 The Bhutanese Tennis Team has secured their first win in the Davis Cup being played in Bahrain. The team defeated Mongolia in their third match under Group 4 of the Asia Oceania group yesterday. Bhutan lost its two earlier matches played against Cambodia and Turkmenistan. The Bhutanese team has one match left which will be played against either Guam or Laos. However, the team will not be going through to the next round. This is the first time the country is taking part in the Davis Cup, commonly called the world cup of tennis.
The head coach of the team said he is proud of the players who have been giving their best despite the extreme heat.
"We are very happy that our team won against Mongolia yesterday. It is our first historic win in our first-time participation in the Davis Cup. Despite the hot conditions here, our boys put forward a very good fight and I am very happy with the results," said Tshering Namgay, the Head Coach of the Bhutan Tennis Federation.
Chenga Dawa