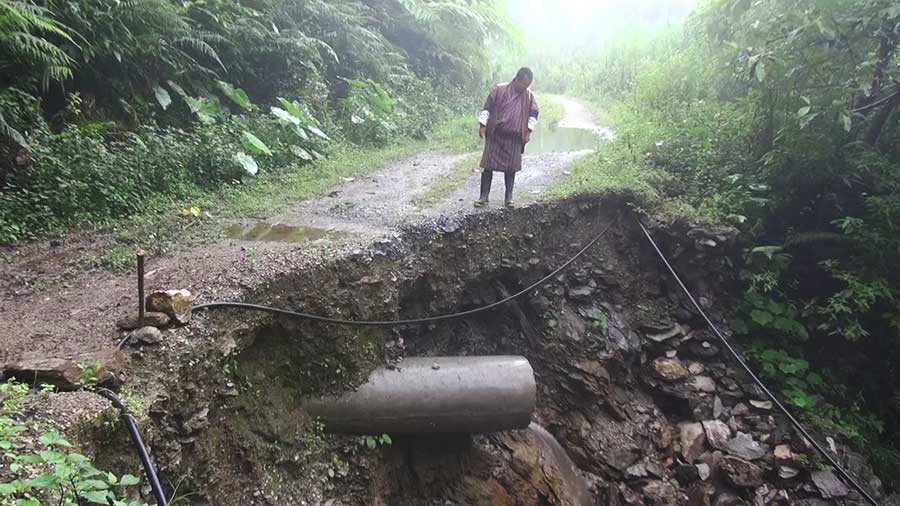 A farm road plays a crucial role in villages. But the 11-kilometre Dungchhilo-Telung farm road hasn't been serving its purpose for the people of Dechhenling Gewog in Pema Gatshel. The farm road experiences constant landslides on some portion of the stretch every rainy season creating inconveniences. The farmers are now asking the gewog administration to realign the road.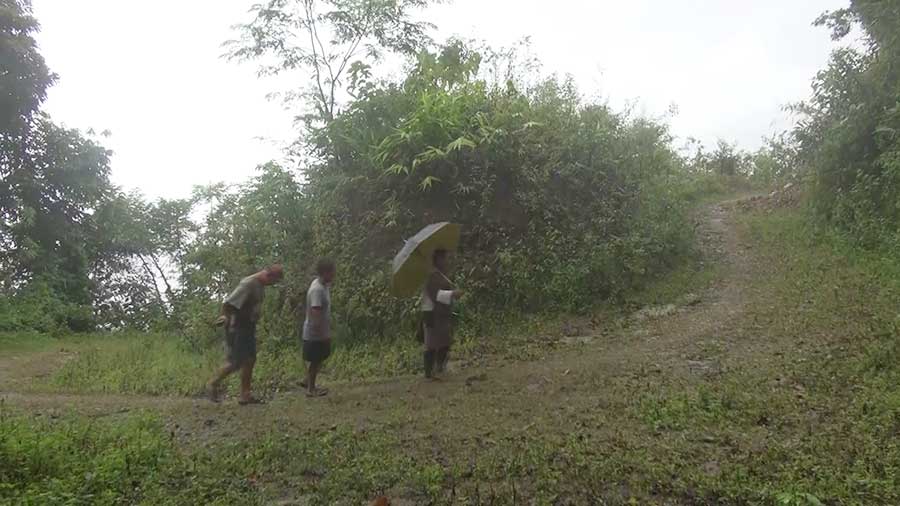 Residents of Dungchiloo village in Dechhenling Gewog were delighted to have a farm road in 2016. But with the road prone to landslides, the people have not been able to reap the benefits of having a farm road.
"We have been facing difficulty with the only road prone to landslide every year. We get a lift from those who have vehicles. But we are not able to take our animals along with us on this road. We don't have any other option than to use the ancient route," said Dawa Norbu, a resident of Dungchhilo.
"It's a problem with the road prone to slides. We have to travel up and down in the rainy season by carrying things on our backs like in the past. And this summer was more difficult. People living below the road had to spend sleepless nights with constant slides," said Choni Dorji, another resident.
"Even if we start cultivating, we have to constantly guard the crops against the wild animals. Then we have to weed and go around to see whether the animals have destroyed anything. So, it's very tiring for us. We have to walk through the forest filled with leeches. And during the summer, there is a high risk of getting buried by the slides," said Tshering Dorji.
The Dechhenling Gup said the gewog will propose a budget for realignment in the next Five Year Plan.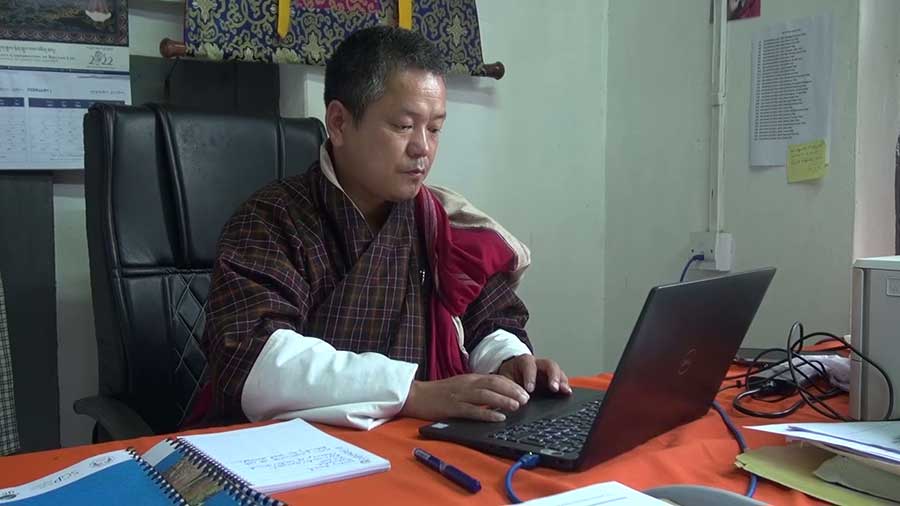 "We have discussed with the public regarding the road's realignment. And we are hoping it will solve the problem once the realignment is done. Even the Gewog Tshogde has decided to allocate budget during the next Five Year Plan," said Dechhenling Gup, Jimba Phuntsho.
In the meantime, the gewog will maintain the existing road until the realignment works materialises. However, the Gup added that it is high time for the residents to shoulder the responsibility of clearing the drains when there are minor slides.
"It would be very beneficial if the people could shoulder the responsibility of clearing small slides along the roadsides without waiting for the gewog to deploy machines for small purposes," added the Dechhenling Gup.
The farm road shortens the distance to Monggar Hospital and other eastern districts for around 100 households in Dechhenling Gewog.
Thinley Dorji, Pema Gatshel
Edited by Sonam Pem