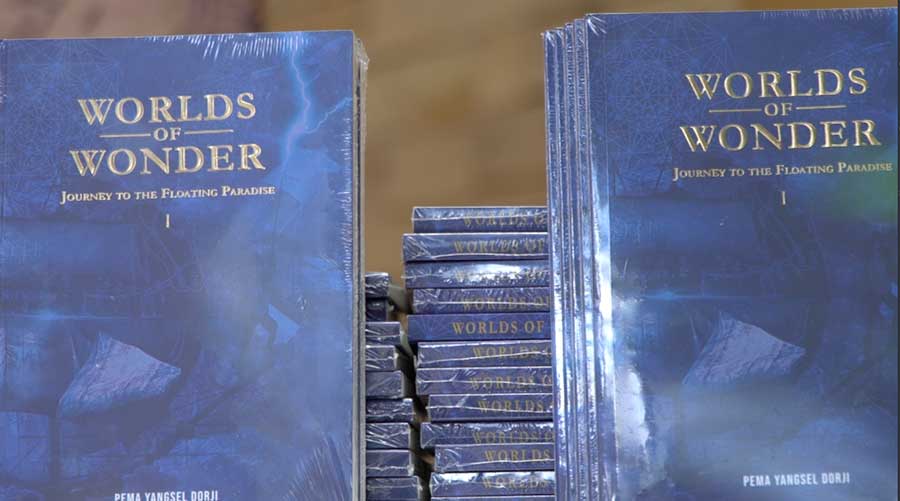 In this digital age, when electronic gadgets and mobile phones have changed the way people live, think, study or work, keeping up with a reading culture is a difficult task. And it is even harder to get into writing books. However, at a tender age, 13-year-old Pema Yangsel Dorji is not only passionate about reading, but she also released her first fiction fantasy book yesterday.
Pema finished writing the book when she was just 12 years old.  And it was the Harry Potter series that got her into writing fantasy stories which she wants to continue focusing on for some time. While it is her first book, it certainly is not her last. She has already started writing the third series of the book.
Titled, The World of Wonder: Journey to the Floating Paradise 1, the book revolves around a character named Dremith Kuendhen. A young brilliant boy goes through a tough journey to find a hidden land called the floating paradise. Dremith along with his friends encounters several enemies with supernatural powers but they do not give up. The story is filled with magic and mystery that keep the readers engaged.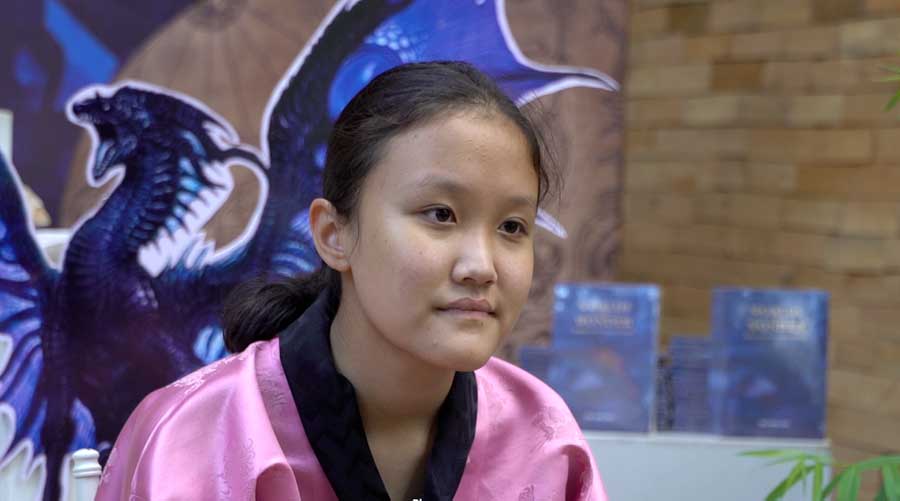 "I mostly use inspirations, I have from my dreams. I use ideas from there and most of them are also incidences that took place in real life, which I turn and twisted in filming the scene. For instance, in one of the scenes, the main character is seen fighting with a mysterious figure, whose character is based on one of my cousins in Punakha," the young author says.
Currently studying in class IX in a private school in Thimphu, Pema says she starts jotting down ideas whenever she gets free time. Through her book, Pema hopes to encourage people, especially children to develop the habit of reading and writing books at a young age.
"Reading and writing are important because it helps in developing our literacy skills and it is very useful for us when we grow up while communicating and all. Continue reading as it is an amazing gift and useful skill for the future," she added.
The book cost 199 ngultrum and with the money, Pema plans to publish other series and spread the love of reading and writing among Bhutanese youth.
Kelzang Choden
Edited by Phub Gyem