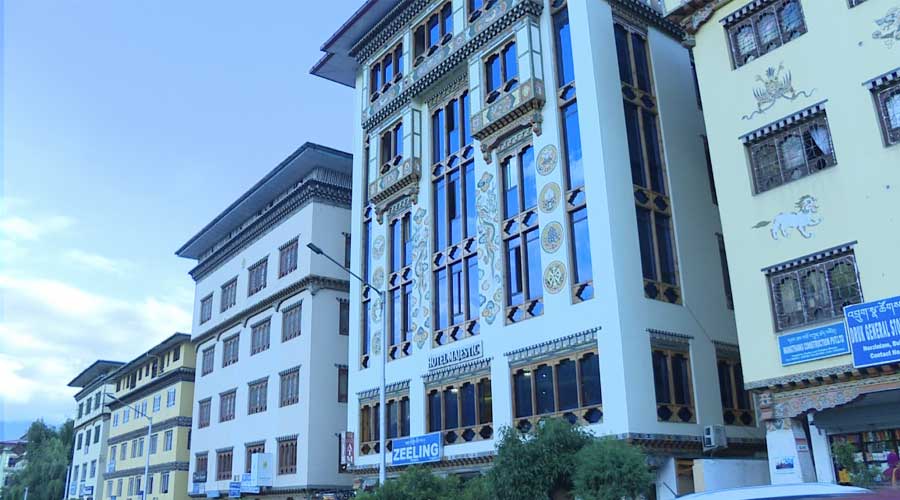 The tourism industry is going through a change. While the change is for a better and sustainable industry, some stakeholders feel the process is unfair. This time, it is the owners of non-star hotels or the 'budget hotels'. A notification from the Tourism Council of Bhutan states that only certified hotels would be allowed to cater to tourists, and the assessment will be done only for 3-star and above hotels. This came as a cause of concern for the non-star hoteliers as they will not be qualified for assessment and certification.
Back in 2019, Nirmala Sharma opened a hotel in the heart of the capital to cater to the growing number of regional tourists. The 31-year-old entrepreneur started the business with a big dream only to hit a dead end when the pandemic hit the country. Nirmala and her husband have been struggling to run their hotel which is not star-rated. And now a little hope that she had with the reopening of borders to tourists is also shattered.
"To become a 3-star hotel, we need to have our own parking with no shops downstairs. But in my case, my hotel is located in the heart of the city so it is not possible for me. We may be able to change the interior setup with a little support, but there is no way for us to change the structure. So, I would like to request the government to allow us to host regional tourists," she said.
If there is any consolation for having others too in the same situation, then Nirmala has plenty of consolation. It is because there are more than 630 hoteliers across the country without star ratings.
Sigay Dorji is among such hoteliers. He has been operating his hotel for almost two decades. In the past, he mostly catered to regional tourists. Now, he won't be allowed to do this.
What worries him more is paying back the loans he borrowed while upgrading his hotels a few times as mandated by the TCB. With the upgrades, budget hotels were listed as Blue Poppy I and Blue Poppy II hotels.
"We are running our hotels on lease. So now, we are really worried about how we would pay rent and pay salaries to our staff. With the notification from TCB, we all are surprised and worried about how to back the loans that we borrowed to upgrade our hotels," he said.
"We were always told by the TCB to keep upgrading to blue poppy I and II to be able to cater to regional tourists. Now when hotels were gearing up renovating, investing, and borrowing from the banks, this notification came all of a sudden," said Sonam Dorji, a hotelier.
"We have spent a lot. We have taken loans from the banks to upgrade our hotels to blue poppy I and II. And now to upgrade to a 3-star hotel, we don't have money. We are worried as to how to sustain our Bhutanese guests where the number is very less," added Mennu, also a hotelier.
According to the hotel owners, without regional tourists, it would be impossible for their business to survive on domestic travellers. This is because domestic travellers only contribute about 10 per cent and the rest 90 per cent are from regional tourists.
They claim that what matters is the quality of the services and security they provide to the guests which they have been doing.
The Tourism Council was not available for comments.
Kinley Dem
Edited by Sonam