More than a month after a young man died while hunting with three others in Punakha, the Office of the Attorney General forwarded the case to the district court, yesterday. The 25-year-old man died on his way to the hospital after he was allegedly hit by a poisoned arrow in July. The OAG is taking the three others to the court for their involvement in his death and poaching.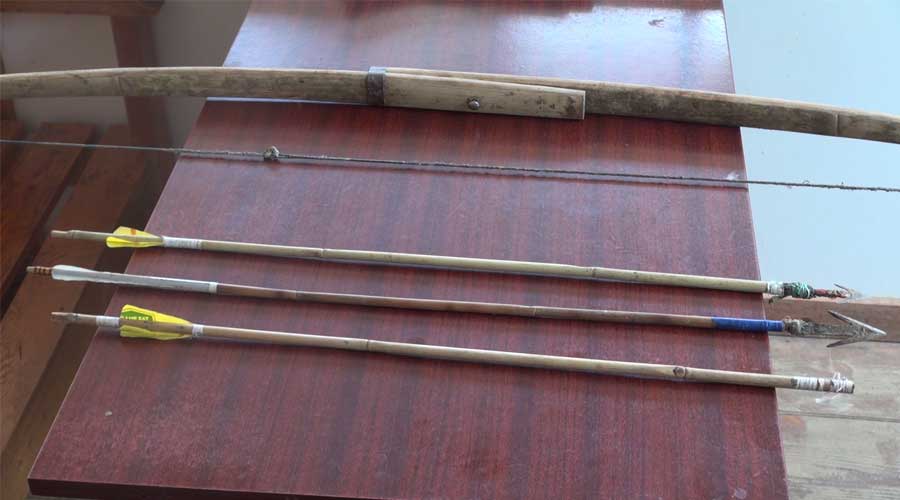 The OAG is accusing a 24-year-old man from Tewang Gewog in Punakha of causing the death of the 25-year-old man. According to the OAG, the accused was the one who shot the deceased with a poisoned arrow while trying to shoot a wild boar. Police have recovered bows and arrows allegedly used in the hunting from the suspect.
He is charged with Negligent Homicide, a felony of the fourth degree with a prison term of three years to a maximum of five years. The office is also asking the accused to pay more than Nu 400,000 as compensation to the family of the deceased.
The accused will also have to stand trial for illegal hunting which is a petty misdemeanour with a prison term of one month to a maximum of one year.
Meanwhile, a 33-year-old man from Lunana in Gasa and a 28-year-old man from Guma in Punakha are facing Illegal hunting charges. They were also with the accused and the deceased hunting wild animals on that fateful day. The accused were arrested two days after the incident.
Changa Dorji, Punakha
Edited by Sonam