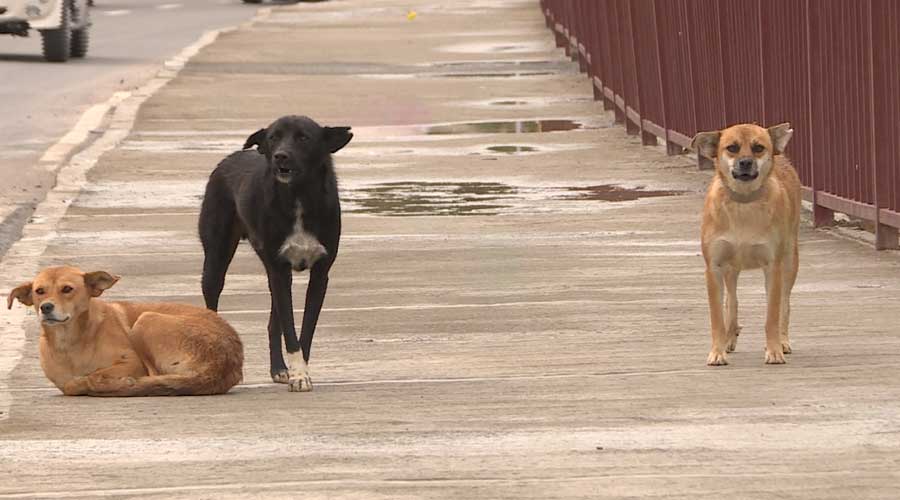 Dog attacks on humans continue to remain a cause of concern for many people across the country. The case is quite rampant in the capital. Records with the National Referral Hospital show that more than a thousand individuals were bitten by dogs in the last six months. And most of them were attacked by free-roaming dogs.
A pack of stray dogs barking and chasing strangers and cars is a common scene in some parts of Thimphu. And this happens especially during the morning and evening hours.
"If one dog starts barking, others will follow suit. Visitors say that they are afraid to visit our homes. So, whenever people visit us, we have to wait for them so the dogs do not bite. If the government would deport these dogs somewhere, it would be helpful," said Sonam Dorji, a resident.
"I always use this route. Last time, I saw a dog attacking an old man. They also attack adults and children like us," said Dorji Rigma, a student.
The capital reported more than 300 cases in April, the highest in the last six months. And the city saw about 170 cases this month alone. Of it, about 130 people were bitten by stray dogs.
Such cases are expected to drop once the ongoing microchipping of pet dogs and sterilisation of stray dogs is complete. So far, more than 3,000 stray dogs were sterilised and over 6,700 pet dogs were microchipped in Thimphu.
"I think sometimes the school-going children just play with the free-roaming dogs or maybe with the pet dogs. In a way, the dog has become agitated or become annoyed. So, I think that could be one reason why despite our efforts to control the dog population, we see an increasing number of dog bite cases," said Dr Karma Wangdi, Deputy Chief Veterinary Officer of the Department of Livestock.
"We have almost sterilised 95 per cent of the free-roaming dog population. Maybe seven to eight years down the line, Bhutan will be free from stray dogs," added Dr Karma.
According to the Annual Health Bulletin, the country reported more than 6,000 dog bite cases each in 2020 and 2021. And the cases are not going to come down until there is an intervention.
Kelzang Choden
Edited by Tshering Zam