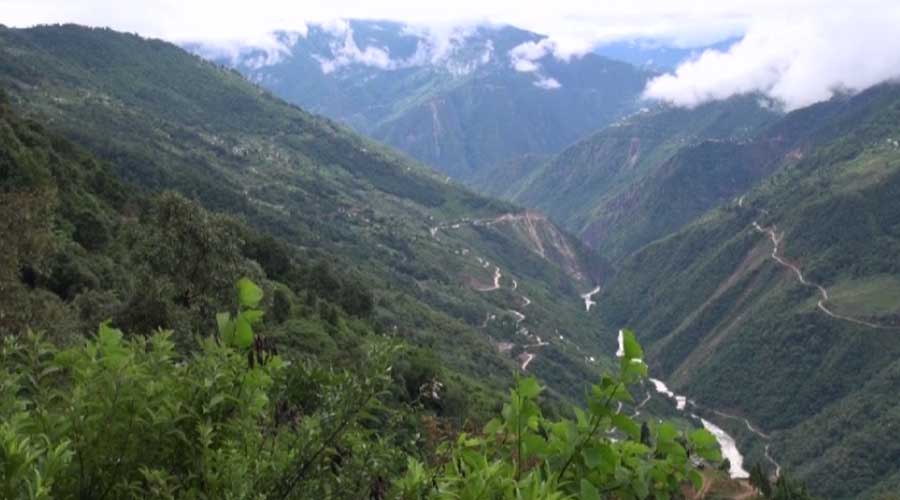 The government says the Kholongchhu project is stopped for now with the Joint Venture company being initiated to close. According to the Economic Affairs Minister, this was decided during his meeting with Indian officials in New Delhi recently. Lyonpo said the decision was made by both parties since the hydropower project in Trashi Yangtse has not been progressing well under a Joint Venture.
The Economic Affairs Minister, Loknath Sharma, told BBS that although the Kholongchhu project is being closed as a Joint Venture, they will discuss another way to carry it forward. He added the Secretary of the Indian Ministry of Power will be visiting the country soon to discuss a different way to continue the hydropower project.
"This is one of the first Joint ventures we had. The GoI and RGoB had initiated it. But as we went ahead, there were a lot of tries from each side to make this Joint Venture feasible but with each day passing, things were not progressing as aspired by the two countries," Lyonpo said.
He said the Druk Green Power Corporation of Bhutan, the Bhutanese partner company, also came forward stating that they cannot proceed any further with the project.
The Kholongchhu Hydropower Project is a Joint-venture company of SJVN of India and DGPC. The construction of the 600-Megawatt Kholongchhu Hydropower Project was supposed to complete by early this year.
Lyonpo Loknath said the Indian Power Secretary will be visiting the country soon.
"For the next discussion, their Power Secretary and ours will have a meeting, and for that their power secretary will be coming to Bhutan soon. Which modality will be the best?"
However, he said it will not be a joint venture and that there will not be any JV projects in the future.
He said a Joint Venture model of hydropower cooperation was first tested at the Kholongchhu and despite six years at the site, nothing much was achieved.
Since the start of the construction in 2015, more than Nu 4bn has been spent on the project.
Tshering Dendup
Edited by Yeshi Gyaltshen