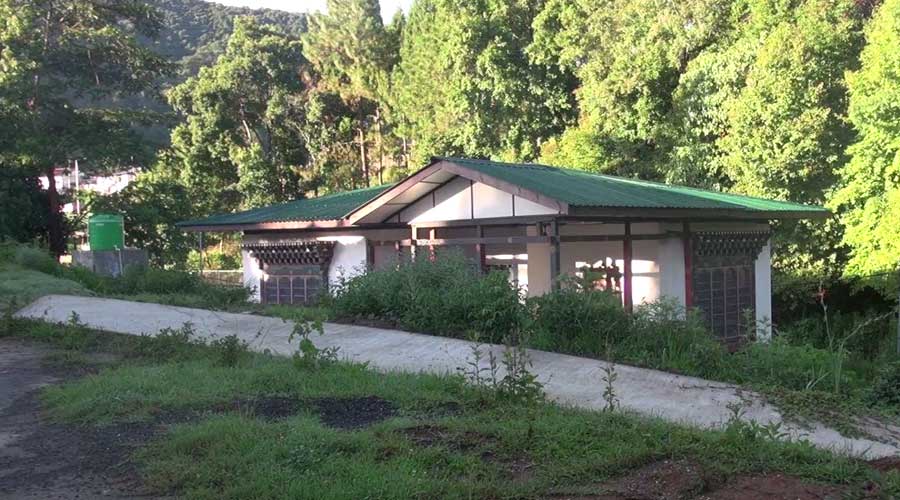 Understanding the need for Early Childhood Care and Development (ECCD) centres, the education ministry constructed around 700 centres across the country. But today, more than 160 of them are without facilitators. In Tsirang, ECCD centres in Damphu town and three other gewogs are closed and parents are requesting the education ministry to deploy facilitators at the earliest.
Damphu town has two well-furnished ECCD centres. The RBP ECCD centre constructed last year is still non-operational without a facilitator.
The ECCD centre constructed by the district administration near the district court is also under lock and key ever since its completion beginning this year.
"I shifted near the newly constructed ECCD centre around five months back with the hope to enrol my child in the centre. But the centre is still non-operational. It is very difficult to take care of a child since I and my wife run a tailoring shop," said Dawa, a parent.
"I couldn't enrol my nephews in the private ECCD centre in Damphu because the fee structure is a little high. If we get facilitators for government ECCD centres, it would benefit us immensely. The affordable ECCD centres will ensure equal opportunities for all children," said Dago, another parent.
Three ECCD centres in Kilkhorthang, Patshaling and Sergithang gewogs in the district have also failed to serve the purpose for the same reason.
Parents say, apart from child's intellectual growth, enrolling their children in the ECCD centres will also ensure the safety of their children.
"It would be easier for both parents and children if we get a facilitator. It is very inconvenient for us to take children with us to fields during the rainy season. We would be grateful if we get a facilitator here at the earliest," said Kul Bdr. Chhetri.
"Initially I asked one of the daughter-in-law not to look for a job. But later she got one since she qualifies. And all my sons are into businesses to earn their living. So with no option, I and my wife have to take care of our grandchildren," added Dago.
Tsirang district education sector has informed the manpower shortage of the education ministry. The ministry says the talk is currently underway with the Royal Civil Service Commission to recruit ECCD facilitators.
The ministry is also exploring other means such as appointing ECCD facilitators at the gewog levels and pulling some of the Non-Formal Education instructors as the ECCD facilitators who currently have no NFE students.
Pema Tshewang, Tsirang
Edited by Sangay Chezom