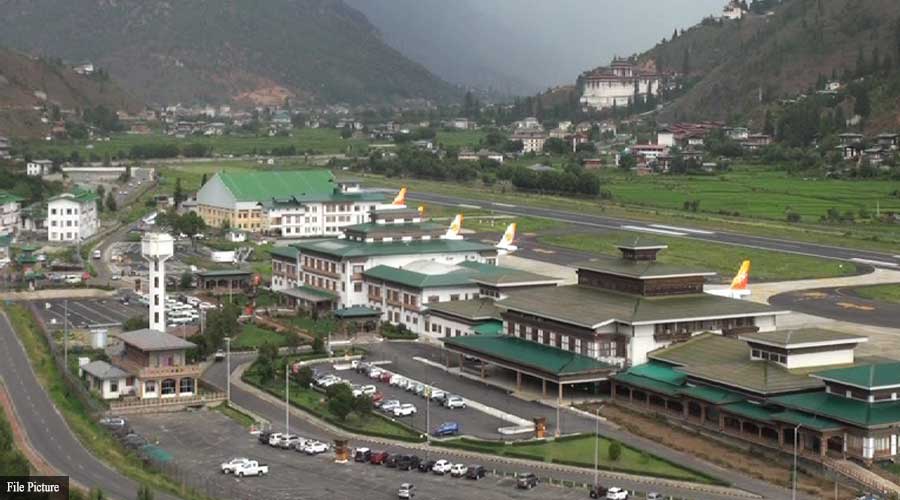 Bhutan will reopen its borders to tourists in September. The Tourism Council said it will do so with a renewed focus on the sustainability of the sector. The news comes a day after Parliament passed the new Tourism Levy Bill 2022. The bill revised the Sustainable Development Fee per tourist per night to USD 200  from USD 65. According to the Tourism Council, the sector is undergoing a major revamp.
Bhutan will reopen its borders to tourists from September 23. That will almost be two and a half years since the country closed its borders after detecting the first case of COVID-19 in March 2020.
When a tourist visits Bhutan, it will cost at least USD 450 per night except for those who have confirmed their travel before June 20. This is to brand the country as an exclusive high-end destination.
The government is removing the Minimum Daily Package Rate of USD 250 paid by a tourist for an all-inclusive packaged tour to Bhutan.
According to the Council, this often limited the tourist experience as travellers could only choose packaged tours provided by tour operators.
"Some of us seem to be concerned that because of not having a mandatory engagement of a tour operator, maybe a tourist will be too free and maybe that would pose difficulty or challenges and even for the tourists. But as far as we are concerned, while it is a valid concern, we should be able to address this. It is just like, for an instance, anyone of us travelling to Thailand. We are trying to bring that same process in Bhutan. It gives more freedom and flexibility to tourists and also a level-playing field to the service provider here," said TCB's Director-General, Dorji Dhradhul.
He added that a tourist must, however, have a tour guide while in the country.
"If they are coming as a tourist, a guide has to be identified. Now the difference is in the past it was understood as if wherever the tourist goes a guide has to compulsorily accompany. Now, in the new system that may not be the case. If the tourist feels that his or her itineraries in Thimphu can be toured on her own, we will allow that. But if that tourist wants to go on the Phajoding trek, he has to take a guide. Therefore, a guide need not be with a tourist full time. In the new system, a guide can be changed daily if the tourist so desires," said the Director-General.
The revenue from the SDF will be used to invest in the three key areas. The Council will be revising standards for service providers, including hotels, guides, tour operators, and drivers.
They will be subjected to a more robust certification process before they can engage tourists. The government will be providing skilling and re-skilling programmes for the employees in these sectors to boost service quality.
The SDF will also be used for activities that will promote carbon-neutral tourism.
The Council said the Indian tourists, for now, will pay the previously stipulated fee of Nu 1,200 per person per night. The rate will be revised at a later date.
"Rests it is going to be the same as any other tourist. Wherever the guides are required for dollar-paying tourists, they will also be required. They will also be required to stay in a government-certified accommodation. Except for the SDF rate, the rest will be the same because we are pursuing one tourism policy. At one point in time, Bhutan will have one tourist regardless of their nationality," added the Director-General.
According to the Council, the revamp of the tourism sector comes amid a widespread transformation across the country, from the civil service to the financial sector.
"The nationwide transformation initiatives are geared towards making Bhutan a developed high-income country. By doing that we want to make every Bhutanese live a comfortable life. But right now, it is not so comfortable because of which much Bhutanese youth are leaving the country for high-paying jobs. If we could achieve that objective, we should be able to reverse that trend which is not healthy for any country to see countrymen go out of the country in search of better jobs," further added the Director-General.
He added that tourism is a strategic and valuable national asset which impacts every Bhutanese citizen. And it is vital to ensure its sustainability for future generations.
Phub Gyem
Edited by Tandin Phuntsho