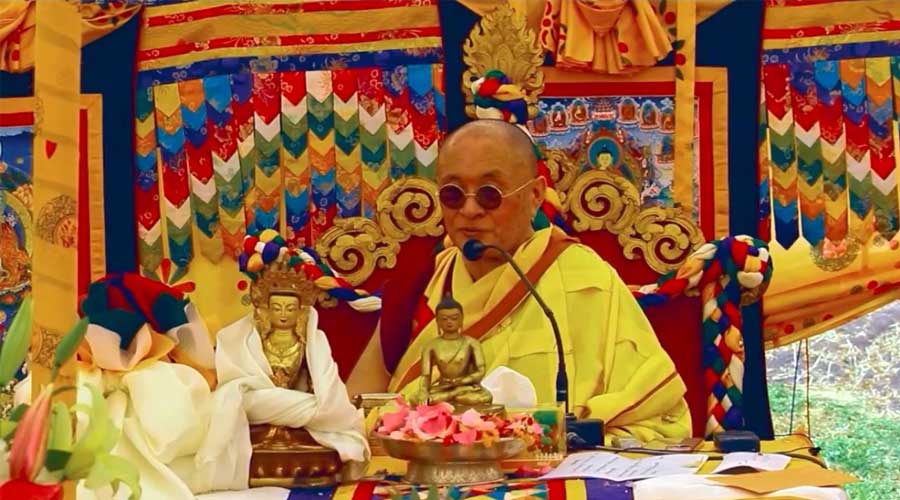 The three-day ordination of Gelongma vows to 142 nuns at Ramthangka in Paro ended yesterday. His Holiness the Je Khenpo administered the vows, which is first of its kind. Bhutan Nuns Foundation organized the event in collaboration with the Central Monastic Body.
Her Majesty the Queen Mother Tshering Yangdoen Wangchuck, Her Royal Highness Princess Dechan Yangzom Wangchuck, the Prime Minister and Lopons from the Central Monastic Body attended the last day of the ordination ceremony yesterday.
According to the nuns, the ordination is timely and will give them more confidence in pursuing their spiritual journey.
"I am very happy. I don't know how to thank Her Majesty the Queen Mother and His Holiness for giving us this opportunity. After being ordained by His Holiness, we are content," said Gyem Lham, a nun from Paro.
"This is a historic moment. I am so proud of Bhutan for this extraordinary vision to support the nuns of Bhutan and giving this ordination from His Holiness and to be part of it, it is just extraordinary," said Pema Deki, a Nun from London.
"This vow is precious for us. His Holiness Gyalwang Drukpa told us to come here and get this precious vow administered by His Holiness the Je Khenpo. We are very proud that we are here and got this vow," added Jigme Yonten Zangmo, a Nun from Ladakh in India.
With the ordination, the nuns will have to strictly abide by 365 disciplines such as vowing not to kill, steal, lie or engage in sexual misconduct among others.
According to the Bhutan Nuns Foundation, the Gelongma ordination will empower and uplift the educational and spiritual opportunities for nuns.
Meanwhile, as part of the ordination programme, the nuns went around Paro town for alms today.
Namgay Wangchuk, Paro
Edited by Tshering Zam