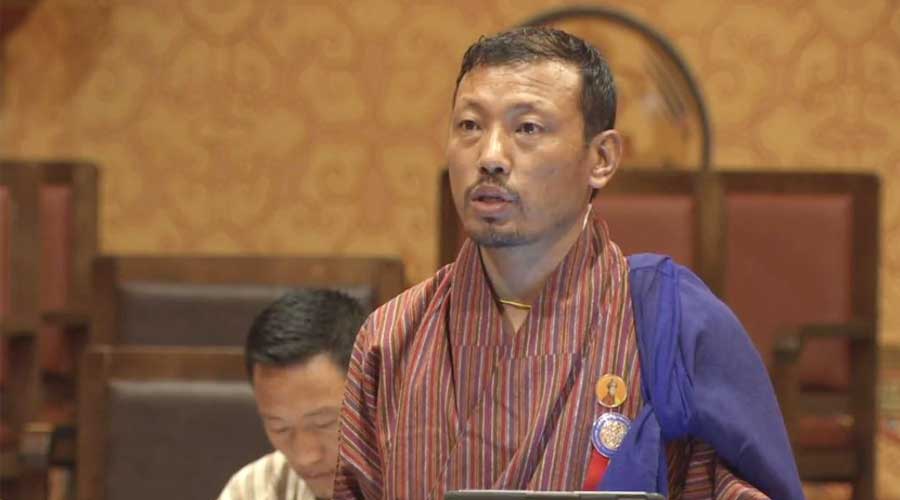 Refuting the Finance Minister's statement, the Council Member of Haa said the government has not allocated any funds to complete the Samtse to Haa road construction. During the introduction of the Annual Budget for 2022-23 in the National Council yesterday, the minister said the budget is included in the Road Sector. However, the MP reported to the council that there is no budget allotted for it. 
Finance Minister Namgay Tshering, yesterday said a total of Nu 92 M is allocated to the road sector.
The Haa MP, Ugyen Namgay, said he verified the budget allocation with the finance ministry yesterday and found that there is no separate budget for the Jyenkana to Sombaykha stretch along the Samtse to Haa highway. He presented his findings to the Council today.
The MP said they didn't get the budget last year too to complete the work.
"People couldn't continue the work on time and even the stretch that is completed is getting ruined. The budget for Samtse is already allocated and it is going to complete. Likewise, if Haa also gets the budget the work will be completed on time," he said.
Work on the road connecting Haa and Samtse began in 2015.
The 77-km-long road between Jyenkana to Sombaykha is expected to improve the livelihood of the people in this region. However, seven kilometres of the stretch is still not complete.
The concern was forwarded to the Economic Affairs Committee of the National Council for further discussion.
Pema Seldon Tshering/Kelzang Choden
Edited by Sonam