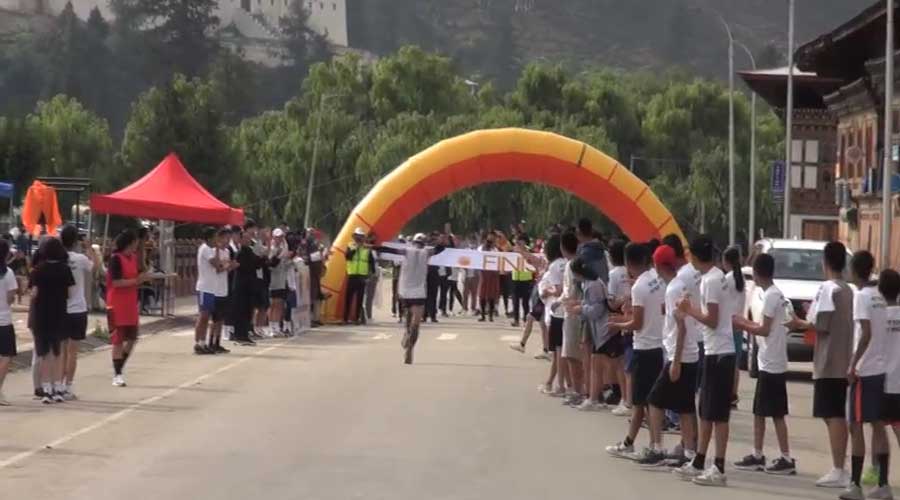 The Bhutan Amateur Athletics Federation organised the 'Bhutan Coronation Marathon' this year after being suspended for two years due to the pandemic. The marathon saw more than 200 hundred participants. The event was held in Paro.
Sangay from the Royal Bhutan Army completed the race in 2 hours 49 minutes and came first in the 42-kilometre men's category. He also won in 2019. He said he could not practice much due to the lockdowns amid the pandemic.
Kinley Tshering secured first place in the 21-kilometre men's category by finishing the race in 1 hour and 19 minutes. Similarly, Lhamo from Royal Bhutan Army won the women's category.
According to the Bhutan Amateur Athletics Federation, they will provide training to the winner to enhance their skills to compete at national and international levels.
Namgay Wangchuk, Paro
Edited by Tshering Zam