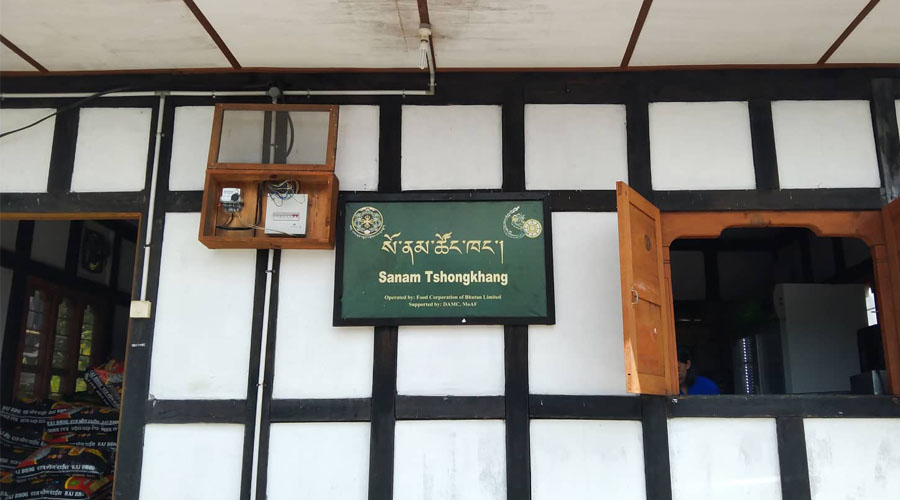 More than a hundred farm shop sales executives spread across the country will lose their jobs by the end of this month. The Food Corporation of Bhutan Ltd or FCBL decided to close the farm shops established in rural communities after running into a loss. However, the laid-off sales executives will be entitled to benefits and a two-month salary. And for those interested to continue the farm shop businesses on a franchise or retail, the FCBL is committing to facilitate the wholesale supply of essentials with credit facilities.
The FCBL started Farm Shop operation at the Gewog level in 2015. Today there are 101 farm shops across the country. The establishment provided farmers easy access to essential items, farm tools and seeds, and a guaranteed market. While the shops benefited the farmers, the FCBL says the operation incurred a loss of more than Nu 134 M in the last six years. In view of the poor performance, the FCBL decided to stop the operation of the shops.
The sales executives were informed about this decision in advance, and the management also met with them to discuss the future opportunities either with other agencies or with the FCBL.
The FCBL management met with the sales executives of six dzongkhags in the central and southern regions, in Gelephu recently. According to FCBL's CEO Naiten Wangchuk, the farm shop operation is not sustainable because of the huge loss the corporation suffered. He said the shops in the gewogs have only a few customers and the sale can barely cover the transportation costs.
During the meeting in Gelephu, some sales executives interested to take the shop on a franchise mode requested the FCBL for an extension of credit repayment from 35 days to 60 days. They also requested for the corporation to let them use the office equipment.
However, the CEO said it will not be possible to extend the repayment of the credit facility since the cash flow needed for procurement and managing inventory will be impacted. But he said the sales executives can keep the office equipment at a subsidised rate.
The closure of the farm shops will directly affect 119 people. While 35 sales executives decided to continue the business in a franchise and retail mode, the remaining laid-off employees will be in the already burdened job market by next month. The FCBL said it has informed the laid-off employees of the opportunities under various skill development programmes initiated by the Ministry of Labour and Human Resources.
Karma Wangdi, Gelephu
Edited by Sonam