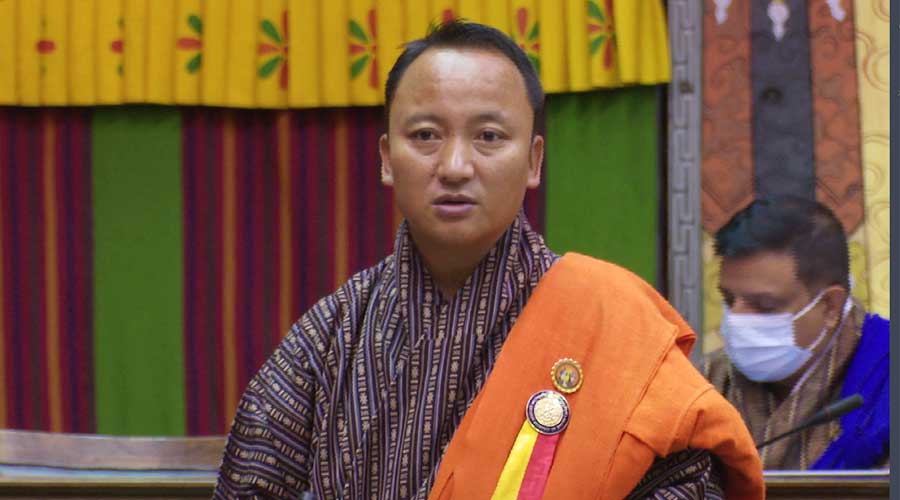 To continue supporting affected sectors by the pandemic, the government will implement the Monetary Measure Phase IV through three windows. The windows include covering past non-performing loans, support measures for existing credits and future credits. The Finance Minister said this while presenting the budget report for the fiscal year 2022-23 at the National Assembly yesterday.
With the third phase of the monetary measure coming to an end this month, the fourth phase will begin next month. As per Finance Minister Namgay Tshering, the non-performing loans will be guided by the current NPL resolution framework.
"For individuals who have been unable to pay back the loan, we are planning to settle the issue out of courts. As far as possible, we will try to settle and resolve the issue in accordance with the regulations of the bank," said Lyonpo.
The monetary measures also include eight targeted support measures for existing loans.
The target support measures are deferment of loan repayment and partial repayment from one to two years, the extension of maturity period up to three years, change in repayment frequency and splitting of loans into multiple accounts among others.
The minister also presented three credit support measures for economic recovery.
"There would be new credit reforms promoting improved or reformed end-to-end credit eco-system. The judiciary support would also be enhanced to expedite NPL resolution. The loan term for the construction and setting up of hotels and restaurants shall be extended to 30 years. This would be for both existing as well as new loans," Lyonpo added.
Lyonpo said such monetary measures in different phases were provided as an immediate socio-economic relief to people and financial sectors.
Monetary measures under the earlier phases included deferment of loans, interest waivers, and extension of the gestation period for projects under construction among others.
Kinley Dem