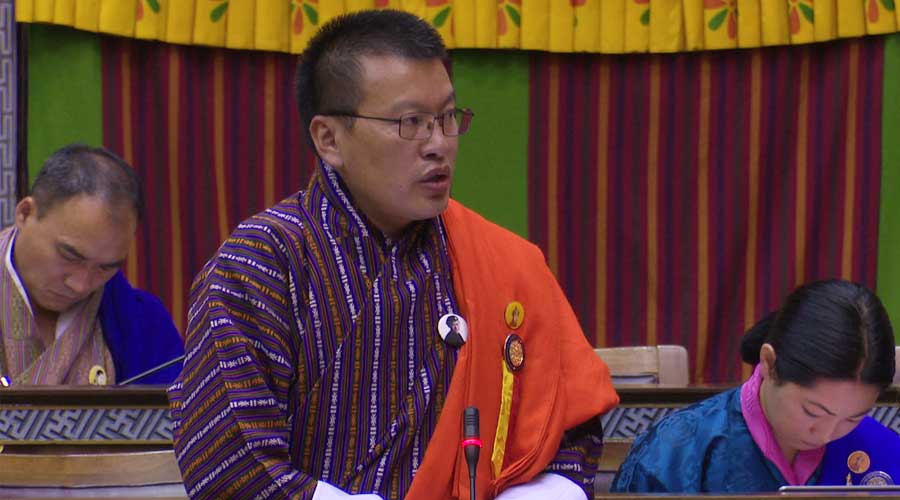 The country's youth unemployment rate currently stands at 20.9 %, a slight improvement from 22.6% in the previous year. To address this issue, the Labour Minister says the government is providing hands-on training to the youth. This, Lyonpo says, will enable them to create jobs for themselves and others. Lyonpo was responding to a question during the National Assembly's Question Hour Session today.
Rinzin Jamtsho, the Member of Parliament from Kengkhar Weringla Constituency, asked Labour Minister Karma Dorji about the government's plans to tackle the alarming unemployment rate.
"Most of the job seekers are youngsters. A lot of those who have finished X, XII and graduates are without jobs," said MP Rinzin Jamtsho. "According to the Labour report, among youth who are seeking jobs, around 21 % of them are unemployed."
In response, the Labour Minister said that the government has allocated about Nu 1.6bn from its 2022-2023 annual budget for skills development training. Lyonpo said they are also providing various skills development programmes to the youth in 108 areas.
"The government cannot create more job opportunities, but our main focus is on providing efficient training and making them capable to start their job or business," said Lyonpo.
According to the minister, thousands of young job seekers are being trained under various programmes such as the skilling programme, the Village Skills Development Programme and the entrepreneurship programme. Lyonpo also said some of the youth have already started creating employment opportunities.
Kelzang Choden
Edited by Yeshi Gyaltshen