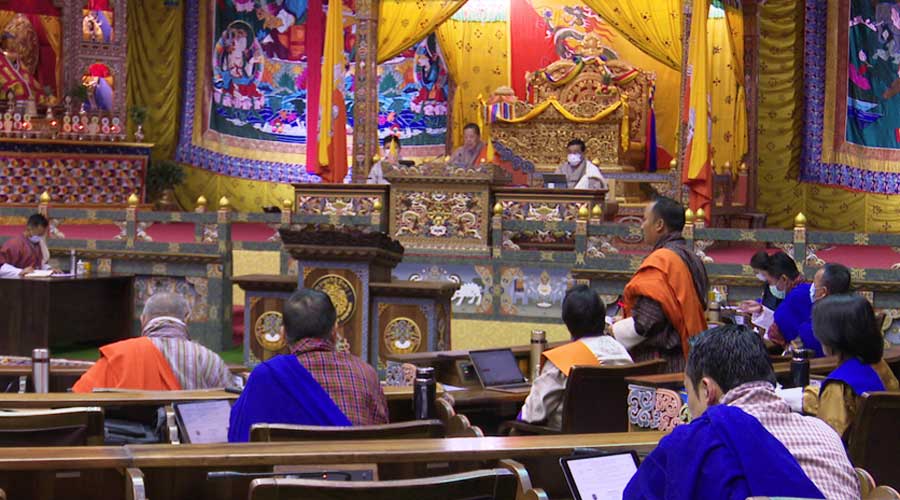 It might take years or it might just be a matter of days before the three financial institutions resume disbursing loans. As per the Finance Minister, the Royal Monetary Authority with the concerned banks is in the process of changing rules that the institutions have been following for a long time. The institutions recently suspended disbursing loans due to high numbers of loan defaulters. 
Following a directive from the Royal Monetary Authority last month, Bhutan Development Bank, National Cottage and Small Industry Development Bank and Royal Insurance Corporation of Bhutan temporarily suspended disbursing loans.
Responding to the Member of Parliament of the Khar-Yurung constituency's question on when the banks will resume the disbursement of loans, Finance Minister Namgay Tshering said the RMA and the banks need to first look into the rules and procedures. Lyonpo said the banks and non-bank institutions have been following the same rules and procedures for a long time which needed change.
According to the minister, there is a need for a proper change in the policy of addressing NPL. Lyonpo said the old rules for disbursing loans and monitoring once the loan is disbursed are not enough.
"We have divided NPL into two. One is when we can't find the person or if the person is dead, what can we do or some borrowers have the capacity but unfortunately they are not able to pay. For such people instead of penalizing them, we are thinking about how can we support them so they can pay the bank back. We are sorting out NPL. How many loans can we never get back, and how much are there who can actually pay but unfortunately couldn't. That's why we want sometimes," said Lyonpo.
As per the RMA's Annual Report last year, on the share of total NPL by banks and non-banks, the banks accounted for 61.8 per cent, with the highest in the case of BDBL at more than 21 per cent. Of the total share of the NPL in non-banks, 36 per cent is concentrated at the RICBL.
Samten Dolkar
Edited by Sonam