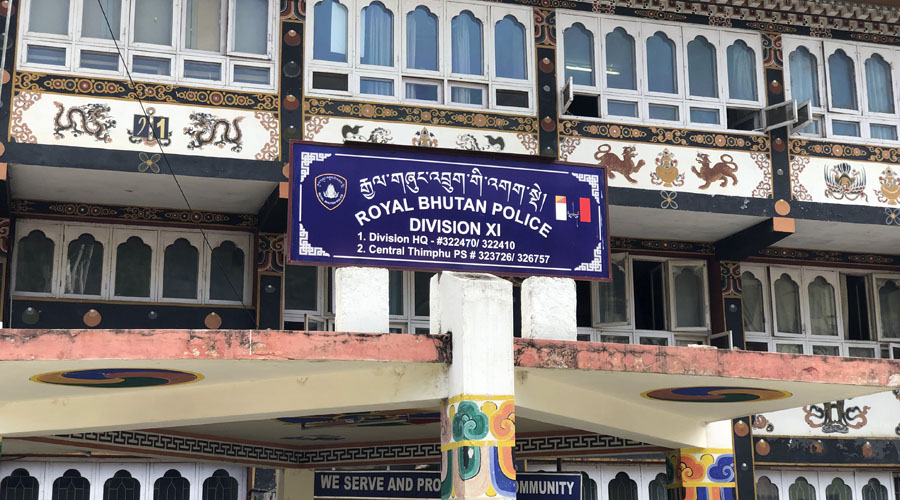 The former Trongsa Dzongda, Lhab Dorji, will probably face an attempt to murder charge for stabbing an Anti-Corruption Commission official last month at the Supreme Court. The police forwarded the case to the Office of the Attorney General yesterday after completing the investigation.
Lhab Dorji reportedly confessed to stabbing the ACC official at the Supreme Court. As per the investigation, there was evidence in the form of a Rambo knife recovered from the dustbin outside the courtroom. It was allegedly used to stab the official. It was also confirmed by the eyewitnesses to the police.
An attempt to murder is a third-degree felony with a prison term of a minimum of five to a maximum of nine years.
Lhab Dorji stabbed the official with a knife following an altercation outside the courtroom. Police said that he could also be possibly charged with battery, disorderly conduct, and contempt of court.
Meanwhile, probable charges for his wife, daughter, and two sons who were also involved in the brawl are battery, disorderly conduct, and contempt of court.
The offence of battery is graded as a petty misdemeanour or a misdemeanour if aggravated circumstances are present with a prison term of a maximum of a year. The offence of disorderly misconduct is a violation and a defendant convicted of a violation shall be fined the daily minimum national wage rate for a maximum of 90 days. And the offence of contempt of court is graded as a petty misdemeanour.
Lhab Dorji and his family members got involved in an altercation with the ACC officials after the Supreme Court passed the judgment on the Trongsa Land case. The court sentenced Lhab Dorji and his wife Karma Tshetim Dolma to a concurrent prison term of five years and six years respectively for their involvement in the Trongsa land case.
Kinley Dem/Pema Seldon Tshering
Edited by Sonam