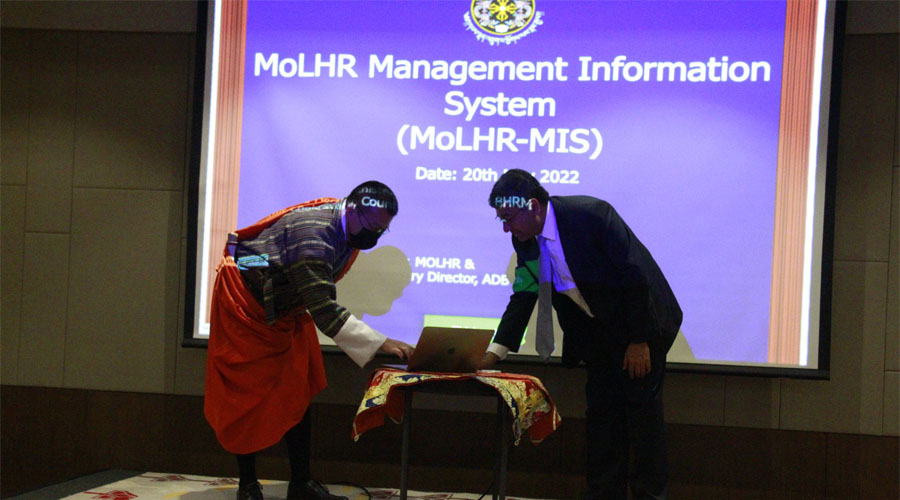 To enhance public service delivery and improve operational efficiency, the Ministry of Labour and Human Resources has developed a new integrated system. The new system brings together the already existing information management systems of the ministry under one frame. The Management Information System or MIS system was launched today.
The ministry first took its services online in 2006. This system was enhanced using feedback from its users.
The new system consists of four major services. The first one is the employment system for job seekers and employers. The foreign worker's management system will collect information about the foreign workers which can be accessed by their employers as well as the government offices.
The labour administration system caters to services such as checking whether things comply with the rules and acts. People can also file complaints or even carry out self-inspections. And the TVET system captures the whole process from submitting institute proposals and registration to the announcement of training and enrolment of trainees.
"It has enhanced the features of the current system. For example, the employers who require foreign workers can apply on the system giving the details of all the foreign workers that they are requesting. The same form will go to the department of immigration and also the department of labour. So, it cuts down the duplication of having to submit the same form to two different agencies," said Kuenzang Lhadon, the Chief ICT Officer of the ministry.
She added that an integrated system will address the issue of not having consistent reports and data.
The development of the new MIS began in 2020 and was carried out in two phases.
Choni Dema
Edited by Yeshi Gyaltshen