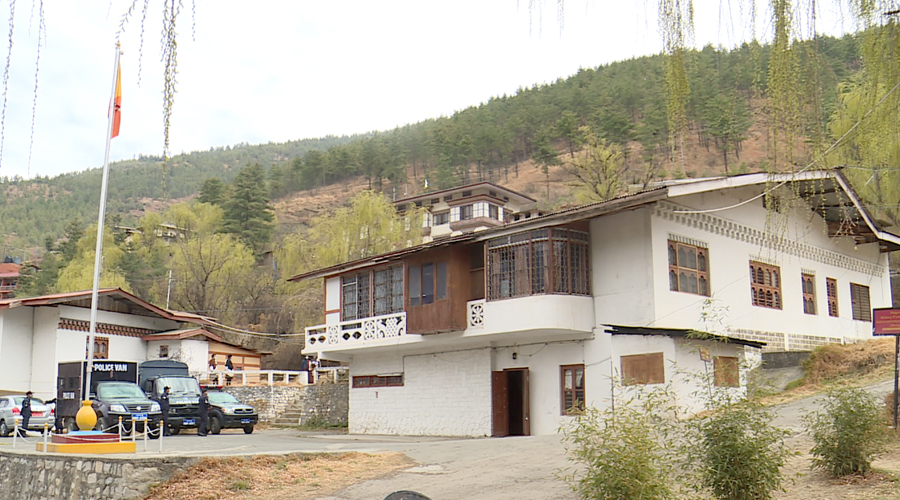 A couple is on trial at the Thimphu district court for allegedly trafficking 44 women to the Middle East. Dawa Dema and Karma Thinley, both from Trongsa, allegedly trafficked the women by deceiving them with promises of attractive job opportunities. The Thimphu District Court conducted the opening statement today.
According to the Office of the Attorney General (OAG), the couple allegedly trafficked the women to Iraq and Oman through their partners in the UAE, India, Iraq and Oman.
The OAG found that the women had been trafficked between 2018 and 2019.
Dawa Dema is said to have lied to the victims about the jobs and also not revealed the places of work.
While processing passports, she instructed them to tell the authorities that they were either going on vacation, to meet relatives, for business purposes, or for educational purposes.
Her partner, Karma Thinley, is said to have assisted her with transporting and harbouring the women.
In the workplace, the victims were made to work for long hours without rest and some were even raped. Their passports were seized and salaries were also not paid. When they wanted to return, they were threatened and told to pay as high as USD 9000 to leave. Dawa Dema also demanded Nu 600,000 from them for their return.
Dawa received between 1,100 and 2,200 USD per woman as commission.
She also received monthly allowances from her main agent and had made nearly Nu 400,000 as employment fees from the women.
According to the OAG, Dawa Dema was a businesswoman in Thimphu who had borrowed money from several people. After she was unable to pay back the money, she fled to New Delhi, India in 2015. She lived there working at a travel agency until in 2017 she reached Dubai as a victim of human trafficking herself. After working there as a housemaid for six months, she decided to work together with the agent. She then influenced three Indian women and sent them to Oman. After returning to New Delhi, she also started working with a partner from Bangladesh.
As per the Penal Code of Bhutan, the offence of trafficking a person is a felony of the fourth degree with a sentencing of three to five years in prison.
The OAG has requested the court to grant the highest prison term so that people do not perform such heinous crimes in the future. The OAG has also asked for the defendants to compensate the women for the money they took from them as a fee.
Kinley Dem
Edited by Yeshi Gyaltshen