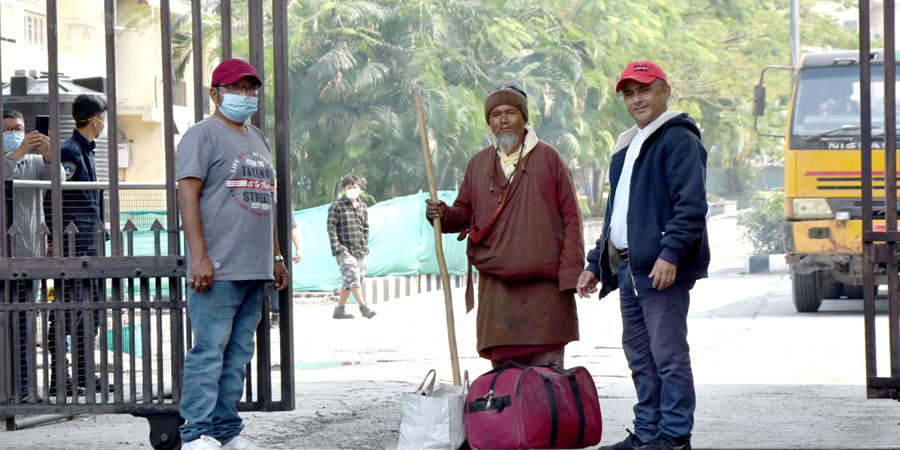 A Bhutanese national who reportedly lost his way in India returned to the country today. The Anti-Human Trafficking, an NGO based in Odlabari in West Bengal of India, helped the man return to the country. This was after officials in Phuentshogling Dungkhag and the Department of Law and Order contacted the NGO following a viral video of the man on social media, yesterday. 
The man, believed to be in his 50s, is from Khoma in Lhuentse. However, officials are not sure whether he has any family or relatives back home. He is said to be suffering from mental illness. He was first seen in Phuentshogling in 2020 seeking shelter around Zangdopelri area. Officials said he was then kept at the happiness centre, where old age care facilities are being provided.
According to the centre, he was with them until four months ago before he escaped from the centre. The centre says they looked for the man everywhere but could not find him. The centre also says the man is an ex-monk and visits Deorali in Sikkim annually. Officials are unsure about how he exited the heavily guarded borders.
The man is now in a quarantine facility, mandatory for all returnees.
Sonam Penjor, Phuentshogling