The De-Suung Skilling Programme is a gift from His Majesty The King to the DeSuups. It is a series of multiple short-term accelerated training by local and foreign experts focusing on practical and hands-on training that is customised for the youth. In appreciation for the thousands of men and women volunteering across the country as DeSuups, His Majesty commanded that the state must reciprocate by providing opportunities for the youth. Some of those who have taken part in the programme are calling it a turning point in their lives.
One of the first DeSuups to have undergone the skilling programme is Phub Gyeltshen, 24, from Phanasi village of Monggar.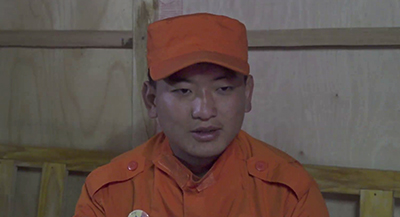 Phub's story as a DeSuup began in October 2020 when he underwent the 42nd DeSuung Accelerated Training Programme. After his training, he went on border duty in Samdrup Jongkhar for about two months. After returning home, he got the opportunity to take part in a DeSuung Skilling Programme in a farming enterprise. He spent over a month at Bajo in Wangdue Phodrang and Wengkhar in Monggar.
One area of training the programme offered and one which he decided to make a career out of was growing oyster mushrooms.
"I never thought of starting such a business before. Had I not joined the DeSuung training program, I would not have been able to start this business. I hope to be an example and inspire other youth as well," said Phub.
Phub started his oyster mushroom farming business in December last year and is growing mushrooms in about 700 bags. His hard work started to bear fruits last week when he harvested his first mushrooms.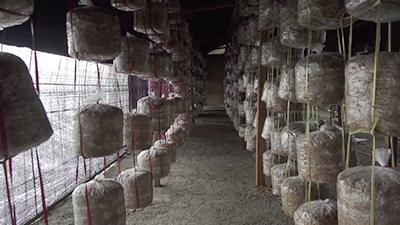 Phub runs his business alone but his two younger brothers help him out during their winter breaks from school. As the first DeSuup to start a business after undergoing the skilling programme, he is confident many more will benefit from the programme.
"His Majesty the King initiated the DeSuung skilling program for the DeSuups, so we should not miss this golden chance. We need to grab this opportunity and start our own business," added Phub.
Phub Gyeltshen was among the first batch of DeSuups to take part in the DeSuung Skilling Programme that began in May last year.
During an audience with a group of DeSuups in Trongsa, His Majesty said the participation of DeSuups in the skilling programme is a vital national service that will provide enduring benefits to the nation and the people.
DeSuups can join skilling programmes in various fields that include culinary, carpentry, fashion jewellery, robotics and many more.
Sonam Tshering, Monggar