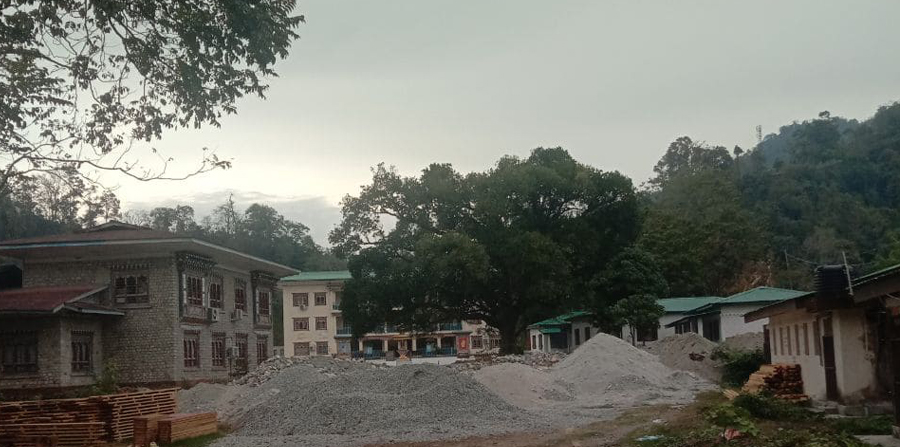 With reports of an increasing number of COVID-19 cases from the community, the lockdown in Sarpang has been extended by three more days. Sarpang reported 23 new cases on Thursday, taking the total number of active cases to 51. 
Of the 23 cases reported, 12 are primary contacts of earlier cases and 11 were detected from the community.
The cases include seven students from Sarpang Central School. According to sources, a female student visited the Sarpang flu clinic with flu-like symptoms yesterday and her result came out positive. The health officials then conducted tests on her 25 roommates, out of which six tested positive. The school has been cordoned off and the remaining students and school staff residing within the school compound are being tested.
The class X and XII students of the central school had returned on 14th January after their winter break for the board exam which is scheduled for next month. There are almost 150 students staying in the hostel.
The Taskforce has identified the RBA colony in Jampeling as a red zone and a building at Rabdeyling in Gelephu as a red building.
Meanwhile, the task force is facilitating orange export and import of goods.
Karma Wangdi 
Edited by Yeshi Gyaltshen