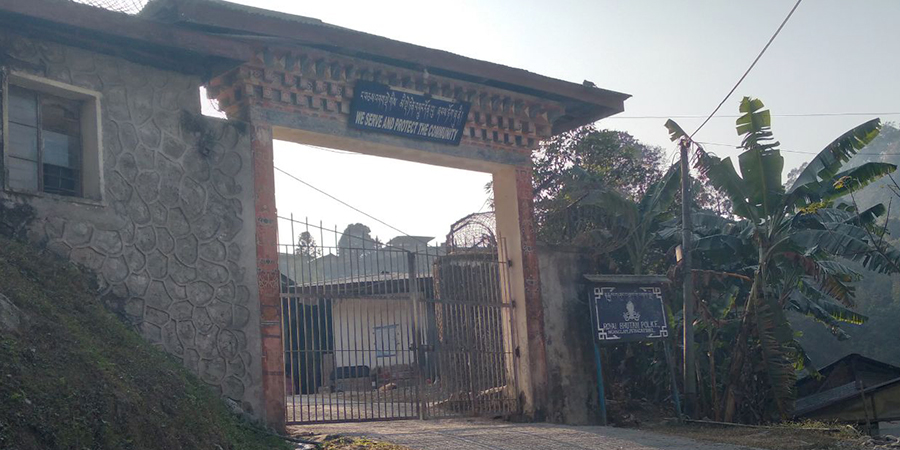 The Police are carrying out a court of inquiry against a police officer accused of sexually harassing a female constable at Nganglam in Pema Gatshel recently. In a court of inquiry, a tribunal is appointed to investigate a matter and decide whether a court-martial is necessary. The case came into the limelight after an anonymous person posted about it on social media recently.
In the post, a person wrote an open letter to the Chief of Police seeking justice for the female police constable. The person also alleged that the officer and the Chief of Police solved the case internally and transferred the woman to Thimphu.
To authenticate the incident, BBS called the woman several times but couldn't get in touch with her.
BBS, however, did speak to her elder sister over the phone who was aware of the incident. The female constable told her sister that the police officer used to bother her at work, and he would even show up at her house.
The officer is accused of inappropriate touching and sending lewd photos. The female constable is said to have asked for a transfer but the officer declined her request. The female constable joined the service last year.
She added that her sister also informed the officer's wife about the incident, only to learn that he had previously committed a similar offence.
The police officer denied the allegations.
The Chief of Police, on the other hand, said he did not receive any complaint about the case but saw the post a few days ago. Nevertheless, he said the investigation is underway.
He also added that sexual harassment will not be tolerated and that the officer will be dealt according to the law if proven guilty.
Pema Seldon Tshering
Edited by Tandin Phuntsho