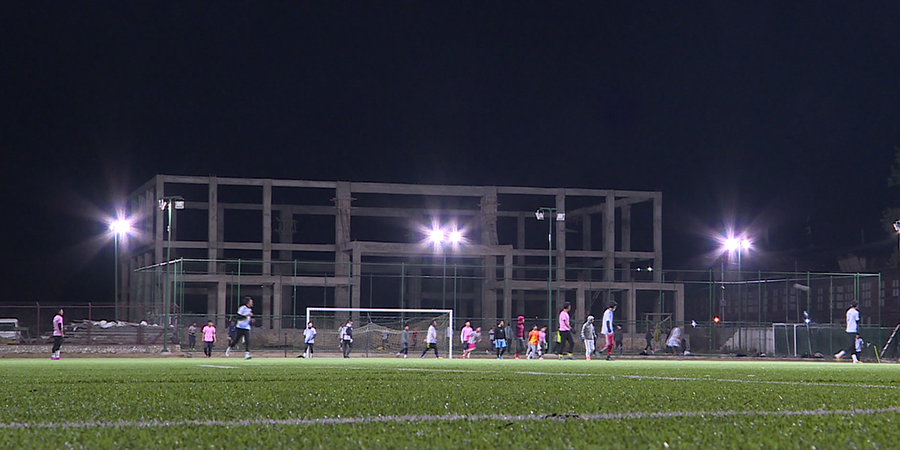 Haa is one of the coldest districts in the country. The temperature in winter usually drops to minus. And nobody would dare to come out of their homes, forget about playing a game of football. But these days, things are different. Thanks to Bhutan Olympic Committee and Bhutan Football Federation, a football field and a futsal field with artificial turf was laid last year. 
As dusk falls, residents of Haa, mostly young people come out in droves to play a game of football and futsal. It's time to unwind after work. The grounds have floodlights adding colour to the already beautiful sport. It is freezing but they play till ten in the evening.
"I was interested in games and sports since my childhood. Though the district has less population, with the establishment of such facilities, it's a lot of fun," said Namgay Thinley, a resident of Haa.
Another football lover Kinzang Dorji said, "We are learning so many things about sports. People teach us every weekend."
"In the past, when there was no artificial turf, not many were interested. But now people from all walks of life are enjoying the game," said Ugyen Penjor, another resident.
Their love for the game did not go unnoticed.
The Haa Dzongrab, Phurba Wangdi said, "If you look at our population, we are entitled to only a futsal ground. Since we took good care of the ground, the Bhutan Olympic Committee also supported us with a bigger ground."
The Dzongkhag administration is also constructing a multi-purpose hall worth Nu 30 M near the football ground. It was supposed to be ready this year but the pandemic delayed the progress.
It is now expected to be completed by the mid of next year. And it means more people might be braving the cold night for sports in Haa.
Chhimi Dorji, Haa
Edited by Tandin Phuntsho