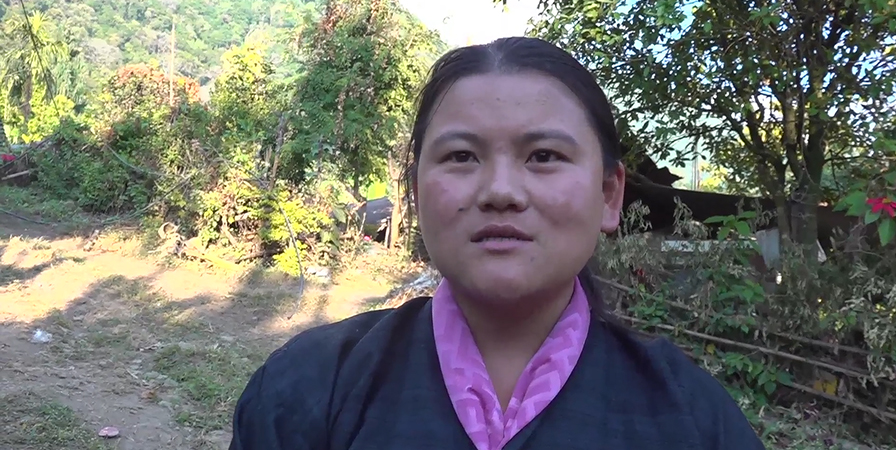 For the first time in the history of Samdrup Jongkhar, the district will have a female Gup. The people of Dewathang Gewog elected Karma Dema as their Gup during the third local government elections held recently. She competed against two male opponents, both of whom were former Gups, and won by a huge margin.
Karma Dema, 31, made history by becoming the first ever female Gup in the district. She secured about 700 votes, more than double the combined votes of both her opponents which came to only about 600.
Karma completed her Bachelor's degree in Commerce from Gedu College of Business Studies.
"I wasn't very sure of winning but if I got selected, I wanted to serve the people," said Karma.
"Now that the people have trusted me as their Gup, I want to fulfil their wishes. They have elected me with high expectations," she said.
Karma Dema, who is single, previously worked as a programme officer under the Samdrup Jongkhar initiative. As a Gup, she now has a host of plans she intends to complete by the end of her tenure.
"First of all, I feel the water problem needs to be solved. Secondly, we need to promote good relationship within communities by helping each other," she said.
"Thirdly, youth issues need to be solved by providing opportunities in all fields. We need to give new opportunities to the rest of the people, there are many things to be done and I feel within five years I can do it all."
Having contested and lost in the second LG elections in 2016, it was Karma's second time participating in the election. But this time, it seems people saw her capable of handling the hot seat.
"She is capable and qualified. Before, people used think only men could do the job and that females couldn't be a Gup. But now, with the change in time, we feel that women are also capable of handling the responsibility, that's why I think this time, the villagers chose a woman for a Gup," said Samten.
"These days, there is no difference between men and women. She is very capable, I think that was why the people chose her as our Gup," said Sonam Penjor.
Meanwhile, the dzongkhag also saw a good number of female candidates taking part in the LG elections this time. 23 women contested for various local leader posts, of which 12 got elected.
Kinley Wangchuk, Samdrup Jongkhar
Edited by Yeshi Gyaltshen