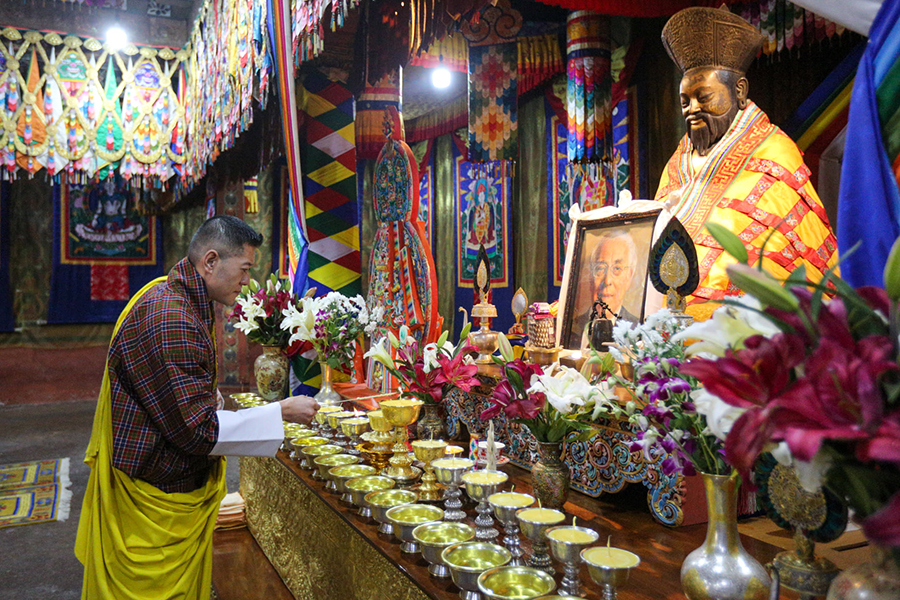 His Majesty The King offered prayers and Karmi Tongchhey at the Simtokha Dzong today morning for Anthony Smith, CBE, who passed away in London on November 28th.
Anthony Smith was the President of Magdalen College, Oxford University from 1988 to 2005- a period which included the time that His Majesty The King was a student there.
He was a friend of Bhutan, and helped strengthen Bhutan's relations with the United Kingdom, personally mentoring many Bhutanese students who went to Oxford.
His Royal Highness Prince Jigyel Ugyen Wangchuck and other alumni of Oxford University, as well as those who knew Anthony Smith, joined the ceremony to offer prayers and a thousand butter lamps.