Alleged illegal road construction case of Norgaygang Gewog reaches Dungkhag Court- Samtse
Oct 14, 2021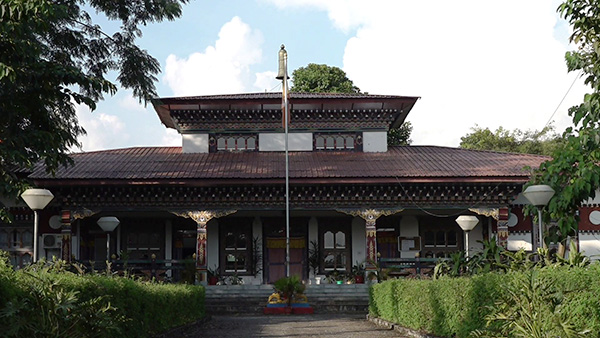 The Tashichhoeling Dungkhag Court accepted the case concerning the alleged illegal construction of Chugu farm road in Joenpang-Linggarnang chiwog in Norgaygang Gewog of Samtse today. The Office of the Attorney General (OAG) filed the case before the Dungkhag Court against three Local Government elected members and two civil servants of the gewog.
According to the OAG, the Norgaygang Gup is charged with six counts of illegal construction of road under the Road Act, construction of road without Environment Clearance under the Environment Assessment Act, Encroachment of state land under the Land Act, official misconduct, malicious mischief and breach of public order and tranquillity under the Penal Code.
Likewise, the Mangmi and the Tshogpa are charged with two counts of accomplice liability with the Gup for malicious mischief and breach of public order and tranquillity. Meanwhile, the site engineer and the gewog administration officer are both charged with failing to report the crime.
The OAG has requested the court to order the defendants to reinstate the cost incurred by the government in constructing the road. Similarly, it has also asked to restore the structural cost and natural resources cost incurred while constructing the road from the defendants.
The Dungkhag Court will proceed with the case hearing in the coming week.
The issue surfaced last year. According to the dzongkhag, the gewog had deviated from the original plan and constructed an additional 1.3 kilometres of the farm road, which the dzongkhag did not approve on security grounds and its proximity to the border. The gewog was then asked for justification and fined Nu 33,000. The fine has not been paid so far.
The Dzongkhag Administration forwarded the issue to the Department of Law and Order after the gewog failed to justify the deviation. However, the gup says he got verbal approval.
Demotivated, the Gup, Mangmi and Tshogpa together tendered their resignation in June this year but the Dzongkhag Tshogdu rejected the resignations.
Passang Dorji, Samtse
Edited by Sonam Pem