Sports: Gyalsey Jigme Namgyel National Open Tournament, Tennis
Oct 13, 2021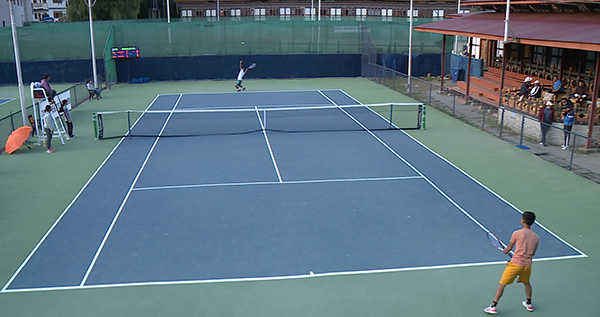 The Gyalsey Jigme Namgyel National Open Tournament is underway at the Changlimithang tennis court. It is being organized by the Bhutan Tennis Federation and funded by the Bhutan Olympic Committee. The tournament began on Saturday.
Fifty-five players are competing in the tournament in four different categories.
"I have been playing tennis since class VI. There are other games but here you get to socialize more. I play for fitness and relieve stress from work," said Birman Rai.
"I started playing lawn tennis in 2015. It is a safe sport. Many people play football, since this game is unique I chose to play this game. I get to socialize and even get opportunities to travel," added Tenzin Wangsel Lhaden.
The tournament is now in the semi-final round.
"This is our annual event; we conduct such tournaments every year. This is the most prestigious tournament that we host every year. We are happy to revive this national tournament in a new normal situation and we are following all the guidelines necessary to avoid the spread of COVID," said Tshering Namgay, the Head Coach of the Bhutan Tennis Federation.
The finals will be played on Sunday. The tournament has been organized since 2017. This is the fourth tournament.
Yeshey Dema (Intern)
Edited by Tandin Phuntsho