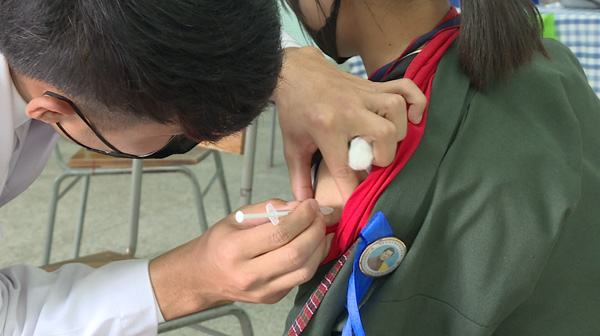 The National Immunization Technical Advisory Group (NI-TAG) expects to roll out the second dose of the COVID-19 vaccines for the remaining adolescents aged 12 to 17 years within this month. Many parents have been sharing concerns with the interval between the two doses extending. They got the first dose in July end.
Today, there are about 65,000 in the age group who are yet to receive the second dose. While some of them were given the Moderna vaccine, others got Pfizer for the first jab.
A member from the Technical Advisory Group said, initially, they planned to administer Pfizer as the second dose for all of them. However, with the government arranging for more doses of Moderna, administering the second dose was deferred.
Moreover, the interval between the two doses has been extended from six to eight weeks to eight to 12 weeks.
"Based on the evidence the time interval between the first and second dose is now extended to 8 to 12 weeks and this is published even in the WHO. We have also discussed in NI-TAG and accordingly, we have also recommended the ministry to defer the vaccination interval from initially 6 to 8 weeks to 8 to 12 weeks. So because of this we still have time," said Dr Sonam Wangchuk, a Member of the NI-TAG.
Today, most of the adolescents are in the ninth week having received the first dose.
"We still have three weeks to give them the second dose. So the government has already initiated the procurement of the Moderna vaccine," he added.
Currently, a little over 10,000 adolescents aged 12 to 17 years have been fully vaccinated, meaning they received both doses.
Choni Dema
Edited by Sonam Wangdi