Site identified for a fuel retail outlet in Dagana
Aug 28, 2021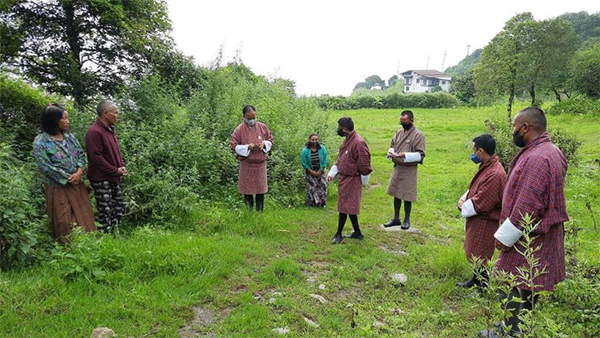 The Dagana town resident's dream of getting a fuel depot is finally materializing. The State Trading Corporation of Bhutan (STCBL) recently identified a site to construct a fuel retail outlet in Tseza Gewog. 
However, it is expected to take another year before the residents can refuel at the identified location.
Currently, the residents drive to Dagapela by covering 90 kilometres in the process to refuel their vehicles. The new site, which has 40 decimal of state land, is convenient for both the service provider and customers.
According to Dagana Dzongda, Duba, the dzongkhag land leasing committee will discuss the matter after receiving an application for state land leasing from the STCBL.
The dzongda added, "the committee will have to forward the proposal to the National Land Commission Secretariat for approval."
However, an official from the STCBL said the construction works would begin only after proposing a budget in January next year. Meanwhile, Dagana residents are happy with the news.
A shopkeeper of the town, Tshering said, travelling Dagapela to refuel is expensive and damages their vehicles.
She added that in the absence of a fuel depot in the vicinity, people buy fuel from dealers who have stored it in jerry cans. "We have no option but to buy from them," said Tshering.
Another resident, Nima Tshering says about six litres of fuel is wasted to refuel at Dagapela. He said, "if we calculate at the current prices, we are spending about Nu 600 to go and refuel our cars."
Besides the convenience of refuelling cars, the town residents expect a better business once the fuel depot is operational.
People from the nearby Kana and Khebisa gewogs will choose to refuel at the new fuel retail outlet, given its proximity to their gewog.
Pema Tshewang, Dagana
Edited by Sherub Dorji