Producing our own spices- Daga Adding Masala Unit in Dagana
Aug 22, 2021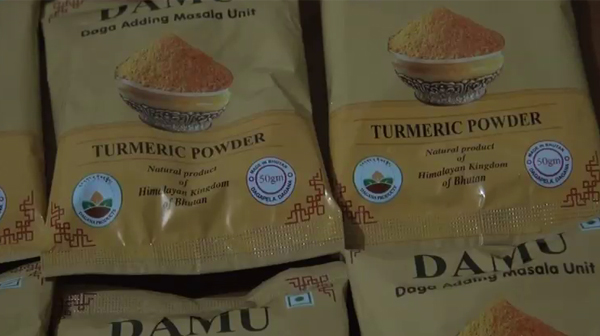 Spices are a very important part of Bhutanese dishes. However, the country imports almost all the spices it requires. Raw materials are in plenty, but not much is being produced. However, we might have our own manufacturer now. Against the increasing demand for spices, Narath Koirala, a class XII graduate in Dagana started a turmeric powder processing unit. 
Some 15 minutes drive from the Dagapela town to upper Gozhi is Daga Adding Masala Unit, a spice giant belonging to the 30-year-old entrepreneur. Narath Koirala set up the turmeric processing unit, worth Nu 1 M in 2018 with financial aid from Loden Foundation. The young entrepreneur dreams big.
He aims to reduce the outflow of money in the import-driven country. Likewise, he wants to provide market access to local farmers and employment opportunities to youths.
Ever since the unit began operation in 2018, he has been carrying out market analysis and today, he is confident to produce on large scale.
"We distributed few quantities of turmeric powder in the markets and the sale was very good," the entrepreneur said.
So far this year, the firm has collected nearly three bolero truck-load of turmeric from farmers in Tsenda-Gang and Tsangkha Gewogs. It targets to produce about 24 tonnes of turmeric powder this year. Narath said that his product is pure, organic and chemical-free.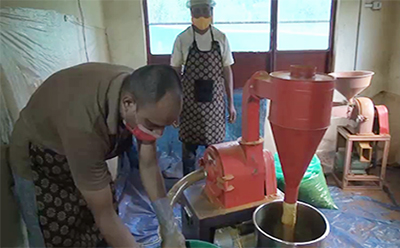 "The product is very clean and safe for consumption. It is lab-tested," he said.
Over the years, the firm has also been able to improve its packaging, and the unit now aims to attract the international market as well.
"Bhutanese products are not able to attract enough market, both domestic and international due to poor packaging and labelling. But with improved packaging and labelling, we are expecting better markets now," Narath said.
His business doesn't end here. Besides turmeric powder, he also plans to produce other spices.
Meanwhile, a kilogram of turmeric power fetches about Nu 1,000.
Pema Tshewang, Dagana
Edited by Chayku