Shing-Nyer village in Ura to have clean and reliable drinking water, Bumthang
Aug 1, 2021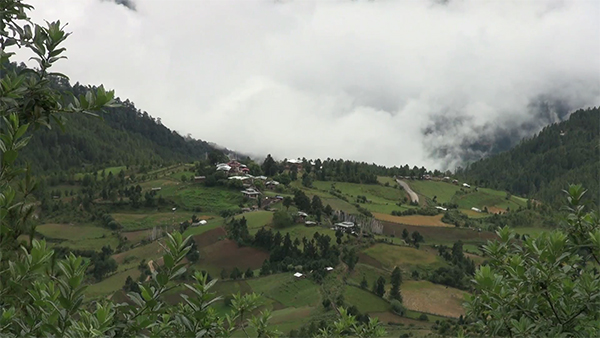 By the end of October this year, more than three hundred people of Shing-Nyer village in Ura Gewog of Bumthang will have a clean and reliable drinking water supply. This is because the recently launched De-Suung Water Project will connect the entire village with enough water taps from a new source located about six kilometres above the village.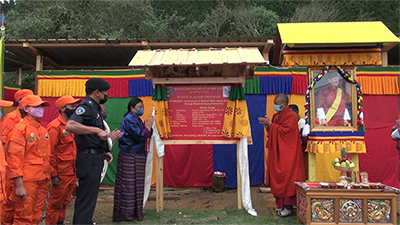 Today, the villagers depend on a water source near the village, which is marshy and unreliable.
The new source at Garthak is more than an hour's walk from the highway. It will provide an uninterrupted water supply to the forty households of Shing-Nyer village.
Shing-Nyer is divided into Zhongkhar and Trong sub-divisions. The drinking water issue is especially acute in the Trong area.
The Shing-Nyer Tshogpa Pema Wangchuk says the current water source for the 24 households of Trong is not clean.
"Health officials repeatedly advised us to look for a better one. Accordingly, we are now granted this significant project that would address the drinking water issue in the entire village. We are thankful to all the stakeholders involved" he said.
A Resident of Shing-Nyer village, Choki Wangmo is hopeful of getting a private water tap once the project is complete.
"Today, some households have individual taps while most households share a common tap but in my case, as I stay above the village, I have none. I use a marshy pond as my water source" she said.
Forty-five Desuups, two soldiers and two technicians will complete the works within three months. Twenty-two tap stands and a multi-tap will be built in the village. The water transmission line is more than six and a half kilometres long.
Meanwhile, the De-Suung Water Project is ongoing in nine other districts. When the current projects are completed, around sixteen thousand four hundred people will be benefitted.
More than nine such projects have already been handed over to various communities across the country.
Kipchu, Bumthang
Edited by Yeshi Gyaltshen