India records highest single-day death from COVID-19
Sep 16, 2020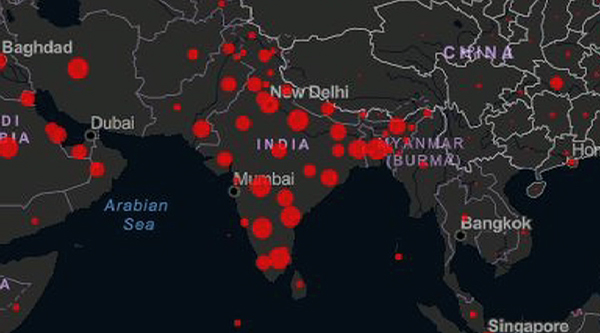 COVID-19 cases in India crossed the five million mark today, only the US has more cases than India. India also recorded its highest single-day death with nearly 1,300 fatalities in the last 24 hours.
With over 90,000 cases reported daily in the last five days, India has now more than 5 M confirmed COVID-19 cases. Of which, 82,066 succumbed to the deadly virus. And amid the alarming rise in cases, the Indian government continues to lift restrictions throughout the country in order to boost the ailing economy.
Meanwhile, Melbourne is looking forward to easing the lockdown towards the end of this month as the number of cases drops. While Australia has less than 30,000 cases, Victoria alone has over 19,000 cases.
The US still has the highest COVID-19 cases with more than 6.6 M infections. The US also has the highest death from the pandemic at nearly 196,000.
Globally there are nearly 29.6 M cases with over 900,000 fatalities.
Kinley Dem