MoAF urges people to focus on growing onion locally after India restricts its export
Sep 16, 2020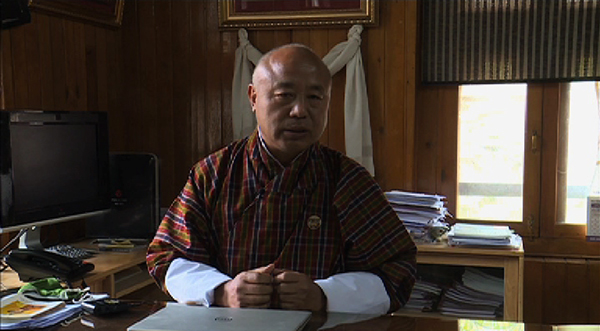 As India bans export of all varieties of onion except those cut, sliced or in powder since Monday, the government is yet to consider entering into a dialogue regarding the matter with its Indian counterpart. The Agriculture and Forests Minister is also calling for people to focus on growing the bulb locally and explore alternatives. The news comes at a time when many Bhutanese are reeling from the shortage of onion in the market recently.
Minister Yeshey Penjor said Bhutanese will have to replace bulb onions from India with locally available products. According to sources, truckloads of onions returned to India after reaching the Indian checkpoints next to Samtse and Samdrup Jongkhar, yesterday.
At the same time, the government is working on attaining self-sufficiency in terms of chillies, tomatoes and onions. As part of the winter cropping in southern districts and warmer places in central and eastern Bhutan, the ministry has made farming of this kitchen staple compulsory.
"We have not received any official letter stating that India will not export onion to Bhutan. However, if they do, we have to replace imported onions with spring onions, garlic and its leaves. It's not like we would die from not having these vegetables in our diet or it's not like we cannot have a meal without. So I think there is no reason for us to focus on these vegetables and talk to India. We can rather focus on growing our own," Lyonpo said.
The ministry hopes to produce sufficient onions and tomatoes for domestic consumption by the end of 2021.
As per the Indian media reports, anticipating a shortfall in the domestic market and increasing prices, the Indian government prohibited the export of onion. The shortage is seasonal and is expected to continue until the new crop hits the market in November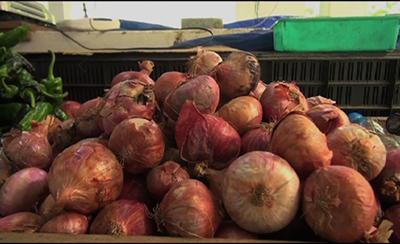 Meanwhile, prices of onions and tomatoes in the country saw a sharp spike after the Food Corporation of Bhutan resumed its import a week ago. The Office of Consumer Protection even fined around 21 vegetable sellers for charging more than the fixed retail prices for the products.
As per the modal price the Agriculture and Forests Ministry fixed on 12th September, a kilogram of tomato and onion in Thimphu is Nu 122 and Nu 66 respectively.
"We found out that vegetable vendors who are supposed to sell at a retail price which is Nu 60 for onion and Nu 106 for tomatoes, they were selling as high as Nu 150. We also investigated distributors and there are three distributors who are identified by the Agriculture Ministry who are supposed to deliver at the wholesale prices. We also found that they were also engaged in the retail business," said Jigme Dorji, the Chief Program Officer at the Office of Consumer Protection under the Ministry of Economic Affairs.
The FCB said since onions and tomatoes are currently imported from Samtse and Gelegphu, the retail price is likely to increase.
"Moreover the price in India has increased. For tomatoes, due to lockdown, the price increased by Nu 15 and in case of onions, it increased by Nu 3 to 5. When I asked the price in India, it is likely to increase from tomorrow," said Dorji Tashi, the Director for Dept. of Corporate Business under the FCBL.
Since 8th September, the FCBL imported around 31.47 metric tonnes of tomatoes and 144.79 metric tonnes of onions.
Sangay Chezom