Bumthang DT temporarily suspends issuance of permits for construction of small industries
Aug 5, 2020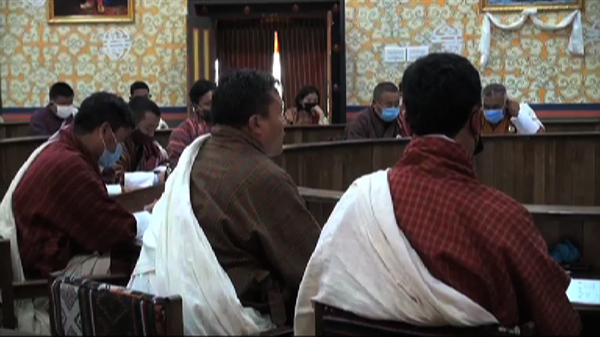 Bumthang Dzongkhag Tsogdu decided to temporarily suspend the issuance of permits for construction of small industries in the district in its recent sitting. This is following an agenda proposed by the district's Environment Officer and Beautification Officer on the need to improve road aesthetics along the national highway in the district.
The Environment Officer said there is no uniformity in design of small industries such as sawmills, car washes and automobile workshops in the district. She also pointed out that if such establishments are allowed to mushroom along the national highway, there are chances of the roadside population becoming uncontrollable and waste and other environment-related issues arising.
"We should consider moving the existing small industries from the current locations to other sites far away from the national highway. Or else, we should permanently stop issuing permits for construction of such industries along the national highway. If not we have to come up with proper guidelines prescribing a minimum distance such industries have to keep from the national highway," said Nima Wangmo, the Environment Officer in Bumthang.
"Such establishments along the highway are not in line with the district's "Beautiful Bumthang" vision. It would be better if we restrict the issuance of permits for such industries along highways or we should come up with proper construction guidelines," added Kinley Dorji, the Beautification Officer in Bumthang.
The Dzongkhag Tsogdu decided not to approve construction proposals for such industries for the time being. Meanwhile, the Monitoring and Evaluation Committee of the Dzongkhag Tsogdu will carry out feasibility studies on the issuance of construction permits for small industries along the national highway within this month and make a presentation of the findings in the next Dzongkhag Tsogdu.
According to the National Road Act, the road right of way is 50 feet on both sides of the road for national highways, district roads and feeder roads. Moreover, the Forest and Nature Conservation Rules and Regulations restricts issuance of forestry clearance within 180 metres uphill or 90 metres downhill of state reserved forest land along the national highway.
Kipchu