COVID-19 recovery rate 88%: Health Minister
Jul 3, 2020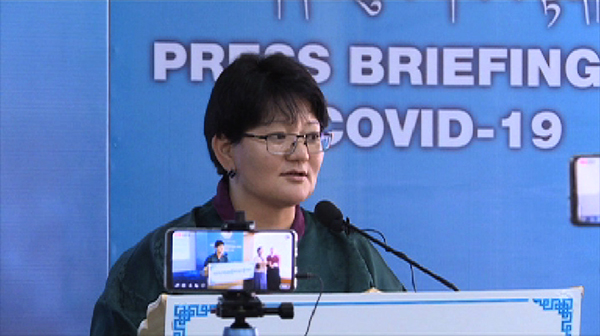 While Coronavirus cases continue to rise, according to the Health Minister the country's COVID-19 recovery rate is 88% with zero death. Of the 77 Covid-19 positive cases in the country, the number of patients who have recovered stands at 50.
Currently, there are only nine Covid-19 patients in the isolation ward, of which seven are male and two are females. Health Minister during the press conference today said that all patients are in stable condition.
"We conducted a study and found out that on an average a patient stays in the isolation ward for 11 days, " she added.
There are now 18 Bhutanese in de-isolation. Yesterday, four individuals were moved to the de-isolation facility after testing negative twice while under isolation.
As of now, there are 754 Bhutanese in quarantine facilities. The government has so far quarantined around 8000 Bhutanese in quarantine facilities across the country. Mandatory quarantine for all overseas arrivals in the country was implemented from March.
Sangay Chezom