A guidebook titled Scouting-a path to success launched
Jul 1, 2020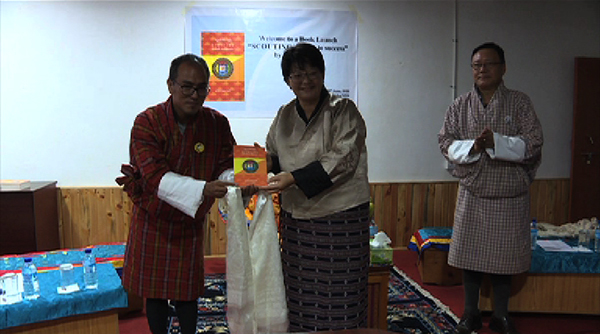 The Health Minister launched a book titled Scouting-a path to success yesterday. Dawa Drukpa a teacher by profession and an active scout member is the author of the book.
Speaking to BBS, the author said that he has been a scout since his primary school. "As I work in the scouting field, I realised there was no guidebook for scoutmasters and scouts. So to overcome this challenge, I decided to write this book."
The book includes the history of scouting, fundamentals, badge system, and details on B.P exercise among others. The author said that the book will be sold at Nu 349 to recover the publishing costs.
While the history of scouting in Bhutan dates back to the 1980s, no proper guidebook on scouting in Bhutan was available so far. The book is expected to help more than 55,000 scouts in the country.
The book is Dawa Drukpa's fourth publication. His earlier publications include three books in Dzongkha.
Kinley Dem